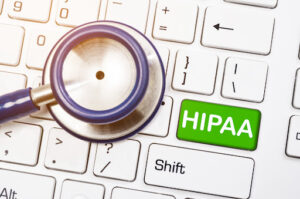 Finding the right HIPAA-compliant software for therapists doesn't have to be difficult with a few tips from our experts. Here are some signs to look for when comparing electronic medical records software systems.
In today's therapy world, HIPAA-compliance isn't a luxury, it's a necessity. Failure to keep your clients' information protected can result in stiff penalties from the federal government. When you try to maintain privacy electronically, you must be vigilant about all the ways your information can be compromised. Electronic data is vulnerable to cyber attacks, and malicious actors can use client information for a variety of purposes. It is our job at CounSol.com to provide HIPAA-compliant software for therapists that keeps your records safe.
When you can answer "yes" to these questions about your electronic medical records software, you'll know you've found the right HIPAA-compliant software for your practice.
Is Your EMR System Password-Protected?
Passwords are a simple way to protect your information. Your password is your virtual key to your personal data. Anyone without the key should not be able to access your medical records. Keep these tips in mind when creating passwords for your system:
Passwords should not include any part of a client's name, birth date, or other personal information.
Passwords should be a combination of letters, numbers, and symbols.
Passwords should be changed periodically. If your password is strong, you may not need to change it unless you think it's been compromised.
Never share your passwords.
All of our software systems at CounSol.com are highly secure and password-protected. We can help to educate your team about password security and ensure strong passwords are used consistently by your staff and your clients when using our HIPAA-compliant software for therapists.
Is Your Data Backed Up?
You likely never anticipate a data breach or catastrophic event, but it's wise to be prepared for the possibility of losing your valuable data. Backing up your information allows you to access it at any time, should the need arise. Not all backup systems are created equal, however. 
When you choose a practice management plan from CounSol.com, your data will be backed up every hour with 256-bit encryption. More on why this is important in the next tip.
Is Your Data Encrypted?
Encryption adds an extra layer of protection to your data. To maintain your HIPAA-compliance, you must demonstrate to the Department of Health and Human Services that you're using reasonable and appropriate security measures. Maintaining strong encryption across all devices on your network will help show that privacy of client data is your top priority. 
Is Your HIPAA-Compliant Software For Therapists Highly Reviewed?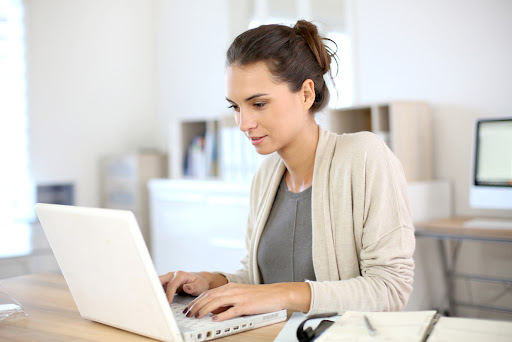 Perhaps the best way to know if you're getting the best HIPAA-compliant software is to look for reviews from your colleagues. At CounSol.com, our clients are highly satisfied with our software solutions, and they love to tell us about it. Lori C. has this to say about her experience working with us:
"Best Investment for your Practice! Counsol.com has been able to make starting my own practice seamless. I have been a user for three years and it is a great investment. The features that I needed they added for me with amazing personal service! It allows clients to complete all their paperwork before our first session so it is more productive and not just forms. It keeps me organized and allows me to offer communication to clients between sessions through HIPAA secure journaling and email. User-friendly with computer, phone, and tablet! Very visual and easy to navigate. You can choose what features to use and not use through your settings – very personalized."
When looking for the best HIPAA-compliant software for therapists, look no further than CounSol.com. The security of your practice is our top priority. Contact us today to set up a free trial. We know you'll enjoy the peace of mind that comes with a secure software system.