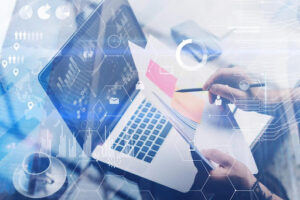 Accurately organizing client information and effectively communicating with clients is essential in every therapy practice. Finding the best client management software for therapists can make counseling sessions flow smoothly and seamlessly. The right tools from CounSol.com can help.
Data security and streamlined automation are necessary components in digital software platforms. Along with those key features come several other essential aspects to consider when choosing the best program. 
What Should You Look For In Client Management Software For Therapists?
Data Security Measures
Digital tools in therapy practices today must be more secure than ever before. A must-have feature in client management software for therapists is data security that effectively protects client and practice information. The CounSol.com practice management software is safe due to our state-of-the-art encryption system. With our client management software, you will not have to worry about lost information or a data breach because only practitioners that use the CounSol.com system have access to their encrypted client information. Additionally, our information system backs up hourly using a 256-bit encryption procedure at our Tier IV data center.  
Client-Focused Features
At the heart of every therapy practice is the love of helping people, and client management tools should do the same. The best client management software for therapists revolves around features that focus on client needs and satisfaction. The CounSol.com software management system allows practitioners to customize their client-facing sites and direct their clients to login into a secure portal. Inside each client's customized portal are options to send and receive emails securely, pay bills, schedule appointments, and write in a private online journal. Therapists can also keep detailed and up-to-date information about each client's treatment plan and progress through our secure software management system.   
Streamlined Information Systems
In the same vein as client-focused features comes the need to maintain streamlined information systems to keep clients and practitioners on the same page. Built into our practice management system at CounSol.com are several features that help keep schedules in sync between therapists and their clients. One of those features is automatic appointment reminders sent out via text, email, or recorded phone message 24, 48, or 72 hours before an appointment. 
Additionally, this automated system reduces the number of no-show appointments and gives a professional edge to therapy practices. The CounSol.com management system also has a calendar sync feature that can automatically link to smartphones, tablets, or desktop calendars to keep scheduling and updates on track. This option allows any changes in the CounSol.com system to update automatically to your devices in real-time. 
Online Communication Options
Another essential feature in client management software for therapists is online and remote meeting options. There should still be viable counseling and treatment options for clients, whether a busy schedule or health concerns keep them from a face-to-face meeting. 
The client management software at CounSol.com also provides HIPAA-compliant secure live video counseling sessions through customized client portals on smartphones, tablets, laptops, and desktops. This online communication option enables practitioners to share online windows and communicate effectively via video streaming. Telehealth conference features on the CounSol.com platform do not require software downloads making it simple for clients and therapists.
Try The CounSol.com Management Software For Therapists Free Today
Client management software for therapists must have a streamlined edge to work efficiently in a counseling practice. The CounSol.com system has security features that protect sensitive data, sync scheduling, provide online counseling options, and make clients happy. Try out our 14-day trial and see the CounSol.com difference.