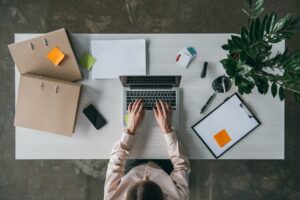 Managing your practice with web based psychotherapy notes is a great way to save time and money. Here are four things you didn't know about web based psychotherapy notes that will convince you to integrate them into your practice. 
#1: Secure Client Records & Notes
With web based psychotherapy notes that are featured with CounSol.com, you can store your client records and notes securely online with our state-of-the-art encryption system. You will be the only one with access to encrypted client information, and you'll never have to worry about losing information since all your notes, files, and information are backed up hourly using a 256-bit encryption process at our Tier IV data center. You can have peace of mind that your important information is secured and protected at all times. 
#2: Client Progress Notes
Another feature that web based psychotherapy notes can offer you is the option to maintain accurate and up-to-date progress notes. You can customize diagnosis descriptions, current assessments, symptom descriptions, treatment plan statuses, notes, and plans of action with interventions anytime and anywhere that you have access to the internet. This will allow you to keep track of everything easily, all in one place. 
#3: Client Journal
With CounSol.com as your web based psychotherapy notes, your clients will have access to a private journal within their secure account where they can write their private notes. This is a convenient way for clients to store and keep track of their notes with confidence that their writings are safe, secure, and easy for them (and only them) to access in the future. They can, however, share their notes with you if needed – which is another great feature so you can stay updated with your clients between appointments.
#4: Custom Forms & Questionnaires 
One feature of web based psychotherapy notes that many psychologists love to use in their practice is the ability to create custom forms and questionnaires. With this feature, you can easily create your own optional and required client forms, practice terms, and policy agreements to be filled out online. You can customize these forms by the types of questions and answers which will allow you to gather the most accurate and relevant information that you need about your clients. 
Why You Should Choose CounSol.com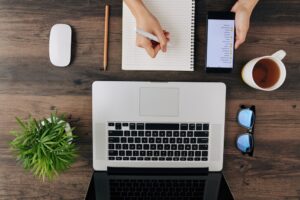 Every psychologist is different and every practice has unique needs. CounSol.com gives you more power over how you manage your practice than any other practice management software, allowing your personal and professional identity to be the foundation of your management system. Nearly every feature on CounSol.com is customizable to fit your precise needs. Don't just take our word for it, see what our happy clients have to say about our web based psychotherapy notes software: 
""Great EHR for therapists! Easy to use, my patients are able to log in and schedule their own appointments, if no appointments are available I can put them on a waitlist and the system will email when an appointment opens up. My patients love the ease of it and I use it for treatment plans, notes, consent and billing. Staff is easy to work with and I am able to reach my provider rep easily via phone or via email. The system works flawlessly. I love it!!"
Sonja R, Psy.D., LP, ABPP, BC-TMH
Clinical Psychologist
"CounSol.com has helped me stay organized as my practice has expanded. I am able to keep all information (intake forms, progress notes, client information, messages, billing info) in one secure place. I no longer have to scan in paper forms and can find everything through the software. For each appointment I enter, an invoice is created and I can easily apply payment and copays to the invoice (as I receive payment). I can easily track my billing and accounting. I also like that my clients receive email and/or text reminders. I highly recommend CounSol.com and recommend it to other colleagues."
Kathleen B, LCPC
Ready to integrate CounSol.com into your business? Sign up today for a free 14-day trial!