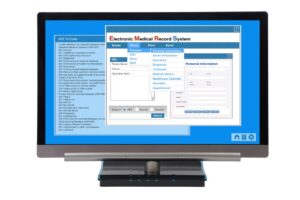 Keeping track of medical records and patient information can be challenging without the proper software. Read on to see why CounSol.com's software is the best EMR for therapists.
Electronic Medical Records (EMR) software has come a long way in recent years. With so many options to choose from, it can be difficult to see which software may be best suited to your practice. CounSol.com's software is truly one of a kind, and is designed with the therapist's and patients' best interests in mind. Here are some of the many reasons as to why this is the best EMR for therapists and why you should implement it in your practice today.
Access to Detailed Client Notes and Records
As more and more people seek out mental health counseling and therapy, it is more important than ever that you have the ability to keep patient information secure and organized.
With CounSol.com's software, you will be able to quickly access in-depth client notes and records from past sessions. These records are accessible to you at all times, and will equip you with the tools needed to provide your client with the best possible care during and after your session. 
Regardless of whether you meet with your clients in person or online, you will have peace of mind knowing that their information has been properly stored with CounSol.com's EMR software.
One-Stop-Shop to Manage Your Practice
CounSol stands above the rest as the best EMR for therapists. It allows you to manage everything about your practice all in one easy-to-use site. You can access client records, scheduling preferences, and billing information through the CounSol website. With all of this information in one spot, you can devote more time to helping your clients through their mental health journey.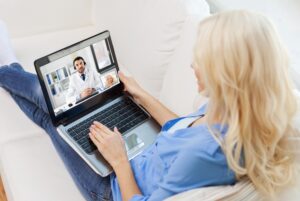 Offer Online Chats and Video Services
Online therapy sessions are quickly becoming one of the most popular forms of therapy. To stay at the forefront of this trend, you need to invest in software that will allow you to offer secure sessions in an online setting. 
CounSol.com's software is equipped with a protected client portal to ensure that all online sessions can be held safely and privately.
With this feature, you will reach a wide variety of clients that you may not have been able to access before. Clients will have the opportunity to call in on:
Phones
Laptops
Desktops
Tablets
The Best EMR for Therapists — Get CounSol Today!There are many reasons why CounSol.com's software is the best EMR for therapists. If you think your practice is in need of this user-friendly software, contact us today or try out the program with our 14-day free trial.