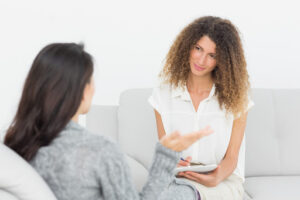 You want your clinic management system to work for your practice's unique needs, and our software can do that for you. But first, let's figure out what signs to look for when you need to upgrade your system.
Running a successful counseling practice requires both outstanding care for clients and a keen sense of business. Counselors and therapists are primarily focused on their patients' needs and care plans, so it's important to have a clinic management system that handles other aspects of the business like appointment scheduling, invoicing and payments, and client records. Our software will help you manage your clinic practice efficiently with its customizable features and plans. So how do you know if you need to make a change from your current clinic management system? 
#1 You are using multiple platforms for business tasks
How many different sites or programs are you using to run your business? If you're using separate platforms to communicate with clients, schedule appointments, manage billing, and maintain client records, it's likely that things are falling through the cracks. It's complicated to handle all those accounts and switch back and forth among them when you need to locate information or compile several pieces of data for a client. CounSol.com's software allows you to house all of that information in one place. There is no need to manage or pay for multiple clinic management systems to run your practice.
#2 Your software is not customized for your needs
The right clinic management system needs to be built to fit your needs. Counseling practices are unique, and the platform used to run the business should reflect that. Our practice management plans are varied to suit your needs, and the individual features on the platform can be completely personalized as well. Your clinic management systems should not be "one size fits all" and made to help any business in a general way. 
Your professional identity is the basis of our CounSol.com software, and integrating it into your daily business practice will help your staff become more efficient and effective in running the practice. You can choose one of our four monthly plans based on your individual business, and we also have add-on features available. 
#3 There is little or no customer support
It's a terrible feeling to have a technical issue with an online system with no one to reach out to for assistance. It's frustrating to call or chat with a customer service representative that is not familiar with the client or product and cannot offer much help when an issue arises. Your business and productivity stall when your clinic management system is not working properly or you have a question about one of its features, and we want to make sure that does not happen for our clients. When you set up your CounSol.com software, you will find that it can be set up without difficulty, but your personal account manager will be available to help if an issue presents itself or questions arise. It is our goal to make setup and use as easy and user-friendly as possible. We want this part of your business to be stress-free, and we are always here to help.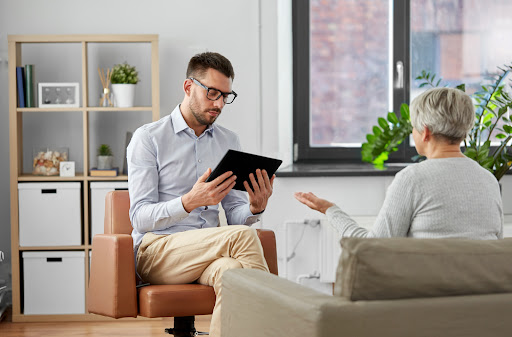 Our account managers are available to assist you with any challenges or issues and can be reached via online chat, email, or phone. Our business hours are 9am – 5pm EST Monday through Friday for assistance in sales, technical support, and billing.
#4 Your productivity and business growth are stalled
If your counseling practice is not experiencing growth (even just a small amount each year), and your staff is not as productive as they would like to be on a daily basis, you should look at the efficiency of your clinic management system. Is your current system paper-based? Or are you spending too much time alternating between programs for administrative tasks? Your business could be negatively impacted because staff members are spending too much time on repetitive, out-of-date tasks. 
If your business is run by a clinic management system that requires many steps to enter data, cannot automate processes, and does not ease client communication, then you need to consider making a change – CounSol.com offers a free trial for our software so you can determine the best fit for your clinical practice.
#5 Your counseling practice is changing
On the other hand, if your business has flourished and you are accommodating a growing client base or adding staff members, it could be the right time to change to a new clinic management system that can keep up with your growth. Our software is tailored to your precise (changing) needs, and our goal is to help you focus on what really matters – your clients. We have pre-populated forms, online booking, secure client communication, a streamlined invoicing process, and much more to assist you in running your business as smoothly and efficiently as possible.
If there are some shifts in the structure of your practice, incorporate a clinic management system that is new and fresh as well. To find out more, visit our website at CounSol.com and reach out to us to find out how you can start your free software trial.