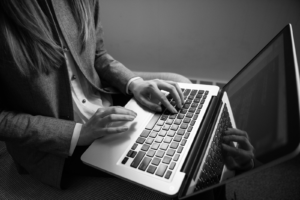 If you've been on the edge of your seat about transitioning to a counseling notes software, we hope this blog helps you take the jump.
We're sharing five ways CounSol.com can make your life easier with our counseling notes software.
1. Have More Time To Do Your Day-To-Day Responsibilities 
It can be exhausting to juggle all of the day-to-day responsibilities that come with running a practice. Not only do you have to ensure the admin-side of things are running smoothly, but you also have to focus on your clients and their progress. 
By investing in a counseling notes software, you're streamlining so many processes that would otherwise take hours to complete. If you're not necessarily a natural at digital ventures, you have nothing to worry about. Our software is incredibly user-friendly and you'll also have a go-to customer service rep to direct any and all questions to. 
2. Take Advantage Of Your Right-Hand Account Manager 
As mentioned above, you'll be assigned an account manager/ customer service rep when you get started with us to help you with your transition. The idea of making the switch can be daunting and we understand how frustrating it can be to have to communicate with a bot.
This is why we knew we needed to include a real, human representative to set our software system apart. This person will get to know your practice, your preferences and unique needs, and do whatever they can to assist you throughout your journey with us. 
3. Expand Your Reach 
There's a good chance that you have been limiting your foot traffic if you only offer in-person appointments. By switching to our counseling notes software, you'll be able to expand your reach across the state. 
Our software system comes complete with secure live video sessions and the ability to offer group sessions, as well. This feature is great for onboarding new clients and offering telehealth consultations to determine if the relationship is a good fit. 
4. Eliminate No-Shows 
If client no-shows are your pet peeve, we have a solution for you! Our counseling notes software allows you to sync your calendar and availability so that your clients are able to schedule their own appointments, at their convenience when they're ready. 
This automatically allows them to feel more comfortable about scheduling when they know the timing is right for them. You can also set up reminders to alert clients a day in advance or an hour in advance of their sessions. 
5. Customize Your Business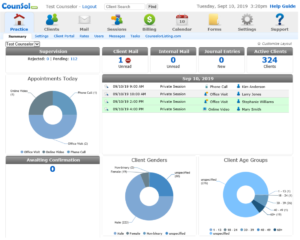 You've worked hard to establish your practice in the way in which you envisioned it. We, by no means, want to take that away from you, so we allow almost all features on CounSol.com to be entirely customizable. Even your custom client site can be replicated to match your current site, along with personalized progress notes, forms and invoices. 
Contact Us Today To Invest In Our Counseling Notes Software
There's so much you can do with our counseling notes software and we hope you'll take the time to explore your options. Start a free trial today to see how it can work for your practice!