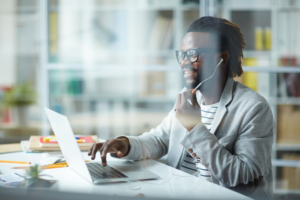 People often ask us about our EHR mental health system and how it differs from the rest. We thought, "What better way to tell you than by pulling our client testimonials?!"
We're sharing some of the real-life experiences our clients have had using our EHR mental health system. Click here to view more! 
"Best overall EHR on the market. I've tried at least three other EHR software programs before using CounSol. Each one lacked in one or more areas but CounSol brings all of the features I need to my office. From online calendar and scheduling to secure conferencing and billing, I'm more than satisfied with this program. If I have questions or during the many times I needed assistance with set-up I called my account manager and they were eager to assist. I can't see myself using another EMR now that I have CounSol." 
– John S.
At the start of our journey designing CounSol.com, we worked with potential prospects to ensure we were hitting the nail on the head with the features that were needed. We wanted to be an all-inclusive platform that both therapists and life coaches could benefit from and utilize to run their practices more efficiently. We are thrilled that when compared to other EMR mental health systems, our software contains all the bells and whistles needed for people like John. 
"Best EHR! My clients love having the flexibility of being able to schedule their own appointments, change appointments and print receipts as necessary. I love these features as well as the availability of electronic forms and encrypted email. Everything is intuitive and easy to use. Customer service is phenomenal." 
– Dawn L.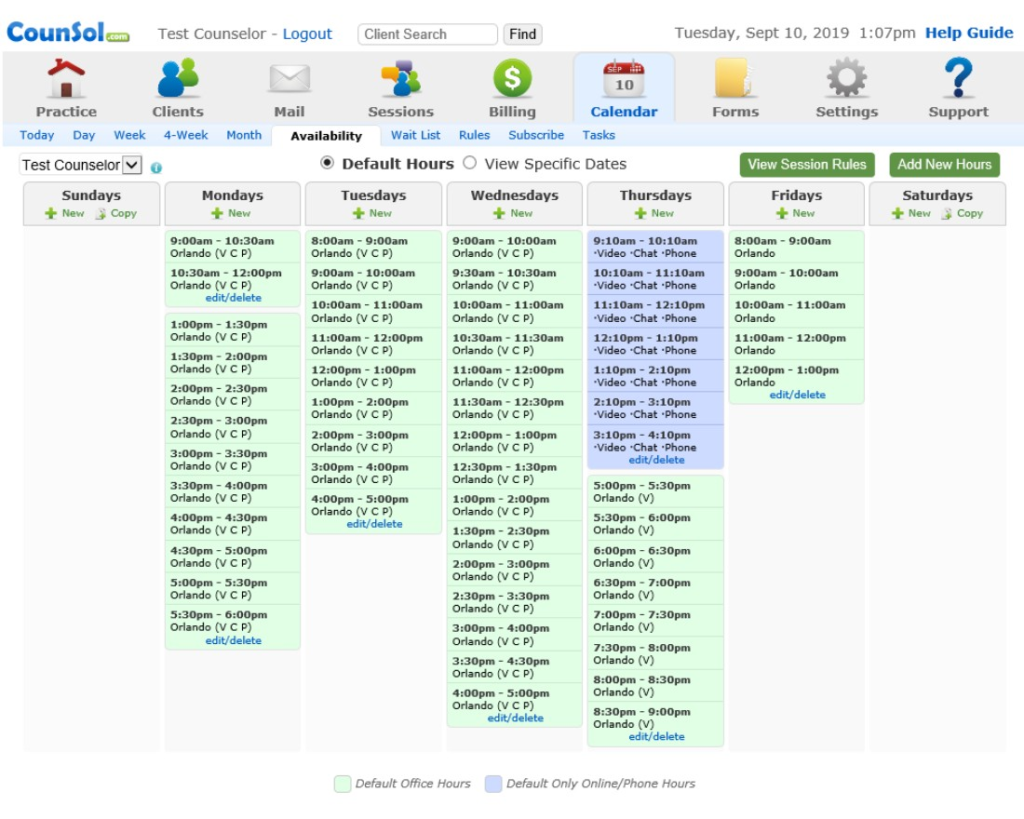 At CounSol.com, we wanted to make the client experience just as enjoyable as the mental health professional's experience. That's why we knew we had to make it easy for clients to schedule their own appointments and email back and forth when they feel most comfortable. These two features are among some of our most popular because it allows clients to get involved in their journey and access important information on their own portal. 
"I work primarily with kids and many of the EHRs for psychologists are geared for adult clients. CounSol allows you to create personalized forms, note templates, etc. I also really like the client portal feature so that I can be completely paperless and clients can access what they need 24/7 without having to contact me. It was very little work for me to set things up in the portal–I have direct access to a person who I sent my existing forms to and he magically made them show up in the portal. The customer service is outstanding! I have one person assigned to me and I can directly call him and ask questions, troubleshoot, etc. easily." 
– Dr. Painter
Personalization is our specialty. Our client site is completely customizable to meet your practice's unique needs. Whether you're working with adults, children, or both, you have complete control over what the forms and documents say using our EHR mental health system. And, if you have any questions about anything, you can refer to your account manager to help guide you through.
 CounSol.com is an EHR mental health software that was designed to help make mental health professionals' lives easier and more efficient. If you're interested in making the transition, start a free trial today!