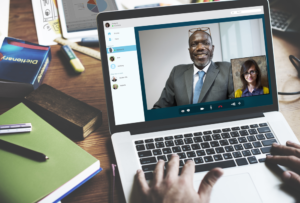 Not all online therapy platforms are created equal. Here are two reasons why now is the best time to make the transition.
Due to the current global crisis, companies are having to think on their feet and transition their businesses to no-contact exchanges between their customers and clients. 
This transition has taken the world by storm as businesses are trying to navigate their temporary new normal while hoping to maintain a bit of normalcy in their day-to-day responsibilities. Fortunately, there are online therapy platforms, such as Counsol, that make it incredibly easy to keep your clients on the same schedule by offering video sessions. 
Video Sessions Are Essential To Help Calm Nerves 
Due to the level of uncertainty in the near future, your clients may need you now more than ever. That's why there's no reason to switch up your already-booked schedule when you can offer video sessions from the comfort of your home. 
Clients, too, find comfort in being in their own safe space when logging on for their sessions. We've seen a significant decrease in the number of no-shows due to the fact that clients don't have to get out of the house and can also be reminded about the appointment with our text reminders feature. 
The Transition Is Seamless With An Account Manager By Your Side 
We understand how daunting it must seem to transfer an entire practice to online therapy platforms. That's why we assign each of our new clients with an account manager to assist you along the way. 
This account manager will serve as your customer service representative, assistant, and whatever else you need them to be. 
This is often one of the most appealing features to new people who are hesitant about diving into such a big platform. However, now is an ideal time to take these next steps that will benefit you and your practice for years to come. Click here to learn about some of our other features! 
Invest In Online Therapy Platforms Today!
For more information about online therapy platforms and how they can be a life-changing experience for you, contact us today! Or start a free trial if you're ready to see what we're all about. We look forward to helping in any way we can during this uneasy time.
If you like this blog, you'll also love the one below:
– 4 Perks Of Utilizing Our Counseling Therapy Notes