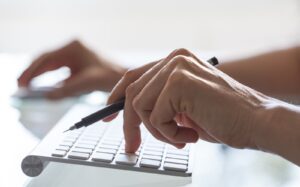 If you've been looking for a reason to make the switch to a progress note software to save time while running a practice, this blog is here to tell you why you should take the leap.
Managing a mental health practice takes a lot of planning and administrative time, but we know that you would rather put that effort into your patients. Here are a few ways that CounSol's progress note software can bring you and your practice time-saving solutions.
Time to streamline
Streamlining your workflow means making your life easier as a mental healthcare provider. When using CounSol.com as your progress note software, you'll be able to use our client billing & invoicing feature. This allows you to send invoice notifications via email to your patients and securely process their credit card payments online. Gone are the days of you needing to be available for patients to pay their invoices!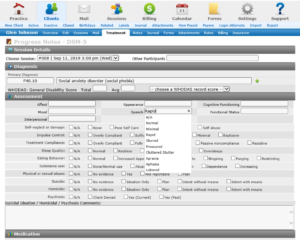 Uniform treatment plans
Your patients are all unique but oftentimes the layout of your treatment plans start out pretty similarly. Our progress note software provides templates that include:
diagnosis descriptions
diagnosis axis codes
current risk assessments
concerns/issues
short-term and long-term goals
treatment objectives
treatment strategy
interventions and more
These templates are incredibly user-friendly and can easily be customized to fit your patient's most specific needs without having to start from scratch with each new treatment plan.
No more lost notes
Keeping patient notes in piles or filing cabinets can be a form of organized chaos, until it just becomes chaos. Never lose a set of patient notes again by keeping track of client progress with our progress note software. Imagine how much time you'll save while preparing for a client session when you don't have to hunt down their file- it becomes as simple as typing in their name!
But don't take it from us, here is a great review from Sandra K who has been a CounSol.com user for years now:

"As a small business owner with limited time and a focus on client activity, I don't have the energy and skillset to tailor a counseling software package to my specific needs. Enter CounSol.com to the rescue. Why everyone isn't using this software is beyond me. Not only does CounSol.com provide the bells and whistles that are standard on most therapy software programs, but they also provide numerous options for customizing a package to your practice's specific needs."
If you're ready to make the switch to a progress note software that will better your workflow and help you care better for your patients, get started with our 14-day free trial or contact us with any questions.