It doesn't seem like there are enough hours in the day, right? So, we're sharing three reasons you can save time and money with our psychologist practice management software.
Here's how our psychologist practice management software can help:
To Organize Your Client Information Digitally 
Sure, you may be the old-fashioned type that likes to handwrite information and keep documents in a file cabinet, but that doesn't mean you can't also have digital files backed up just in case. Our psychologist practice management platform could be considered a digital library.
When you log in, you can find all necessary documents, therapy notes, questionnaires, invoices, treatment plans and forms located securely within our state of the art encryption system. We also provide templates for all of the above that you can customize to fit your practice's unique needs. It's always good to have information readily available at your fingertips! 
To Maximize Your Client Intake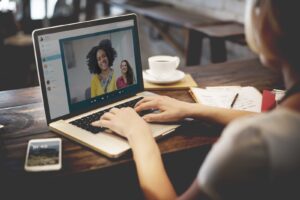 Through CounSol.com, you have the ability to set your availability for clients to view your calendar and schedule their own appointments. In doing so, your clients are much more likely to schedule appointments based on when they're ready and, in turn, they're much more likely to show up and be present. 
No-shows not only waste your time, but they also waste money you could be making by seeing another client. Now that you've moved your calendar online, you're able to expand your reach and see clients that may live in-state, but not in your area. Online and video chatting is another alternative that will allow you to maximize your client intake.
To Save You Time & Money 
Saving you time and money is what our psychologist practice management software is all about. We designed CounSol.com with the help of mental health professionals who needed a better way to manage their practice. The features we've embedded were made to eliminate the little tasks that add up and give you more time to do what you do best: be there for your clients. 
For more information about our psychologist practice management software, check out our FAQ page or start a free trial today!