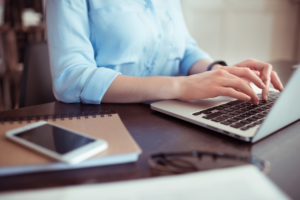 You might have some questions about telehealth for therapists, and that's okay because we have the answers. Here we will answer some of our most frequently asked questions.
There is an abundance of information regarding telehealth for therapists on the internet. You are sure to have questions about CounSol.com and how our online counseling solutions can help your practice. Below, we have answered some of our most frequently asked questions.
Do I Need My Own Website To Use CounSol.com?
This is a common telehealth for therapists question. The answer is no. By signing up for a CounSol.com membership, you get access to a secure client portal web address. This web address acts as your own website, so there's no need to create a separate website. 
Will My Clients Know I'm Using CounSol.com?
Another telehealth for therapists question is if your clients will know if you are using CounSol.com. The answer to that question is no. Counsol.com has designed the secure client portal to be completely customizable. The CounSol.com name or logo will not appear anywhere on the client site.
Is CounSol.com Safe and Secure?
This is an excellent telehealth for therapists question. Yes, CounSol.com is safe and secure. Our state of the art system is designed to protect the privacy of counselors and clients. We designed our system with all the required components to ensure that the site is HIPAA compliant.
Servers housed in Tier-IV data center with SSAE16, HITRUST, ISO 27001 & PCI 2.0 compliance
PCI (Payment Card Industry) standards applied to our internal systems and software
All traffic is required to use SSL (Secure Socket Layer) with 256-bit encryption
Unique login for all users
Logging of all user activity
256-bit encryption of all sensitive data
No sensitive information is sent via email; only notifications to log in will be sent
Data backed up hourly using 256-bit encryption
Can I Use CounSol.com to Manage All My Clients, Including Those I See In My Office?
Yes, absolutely. Our telehealth for therapists site is designed for complete practice management. Whether you see patients in person, online, or over the phone, CounSol.com is built to keep records for all your clients.

Can I Import My Existing Clients Into CounSol.com?
Yes, CounSol.com can create an import template for you. All you will need to do is copy and paste your patients' names and information into the template, which you will upload with the click of a button. After that, your clients will be imported.
CounSol.com has served many happy clients over the years.
"Counsol is the best out there! Counsol is the option I chose after suffering from other therapist-aid websites. After doing careful research, getting a lot of customer support and questions answered, Counsol was obviously the best option, and for the price. Once I had everything set up (and the options are endless for detailing to your practice's own unique needs), I never ran into any issues, had zero complaints, and have been smooth sailing ever since. I am very grateful to have discovered this website." – Michelle W., LMHC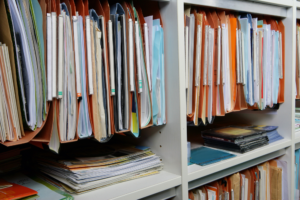 For more information on how we can help you with your needs, contact us to schedule a free 14-day trial.