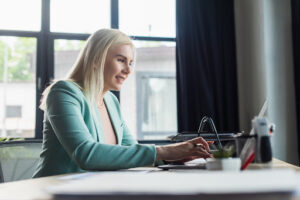 The concept of online video calling has more than proven its worth over the past three years. With increased demand for a therapy practice management software that offers improved video session capabilities and e-Prescribing, CounSol.com is a one-stop-shop for all your practice needs.
As your therapy practice expands, so does your need for an advanced therapy practice management software that does it all. By logging into CounSol.com's easy-to-access site, you can not only fully manage your counseling practice, but also add on new features — like online chat, e-Prescribing, video, and more — as your growth demands. Forget one-size-fits all: CounSol.com's therapy practice management software is all about customization. 
Our Therapy Practice Management Software Offers Improved Video Session Capabilities
If you're looking to add video sessions to your therapy practice, you've come to the right place. CounSol.com's therapy practice management software provides a HIPAA-compliant video session feature that takes place within the secure client portal, which means no need for frustrating downloads. 
Clients have the flexibility to log in and complete their session on a tablet, smartphone, laptop, or any other device that has internet. During a video call, counselors have the ability to share their screen, whether a full desktop or a specific window, with their clients.
This feature is available with a Premium or Premium Plus subscription.
Our Therapy Practice Management Software Offers e-Prescribing Capabilities
We are all about saving time, so with our e-Prescribing feature, providers are able to request prescriptions online in a few simple steps. Before prescriptions are sent, our therapy practice management system checks for potentially-concerning drug or allergy interactions against a client's current list of medicines. 
From there, the request is immediately sent to the client's pharmacy of choice with clickable alerts and information for any doctor inquiries. Clients can pick up their e-Prescriptions without concern, knowing the prep work has already been done and they are safe to begin their prescription. 
Privacy Is Our Priority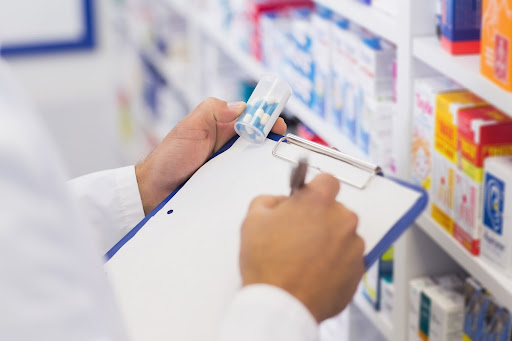 Our state-of-the-art therapy practice management software has a cornerstone of security, so you never have to wonder about the filing, processing, or storing of your and your clients' information. Our servers are housed in a Tier-IV data center with SSAE16, HITRUST, ISO 27001, and PCI 2.0 compliance. 
Our therapy practice management software never allows sensitive information to be sent over email, and all traffic is required to use SSL with 256-bit encryption. Plus, each user is provided a unique login that allows for complete privacy with files, payment, notes, and more. Whether you are working on invoices, taking a client video call, or sending in an e-Prescription request, our therapy practice management software ensures each member stays secure and notified throughout the entire process. 
If you have any concerns, your personal account manager is ready and able to assist with any questions about features, or upgrades for your existing membership.
Try CounSol.com's Improved Video Session Capabilities and e-Prescribing.
Ready to level up your therapy practice? Subscribe to one of our 4 subscription plans with 20+ available features. If you're not sure yet, try a complimentary 14-day trial and see the CounSol.com difference for yourself.