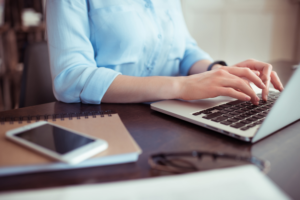 Browsing all the options that include EHR for therapists? Look no further! Here's what some of our customers have to say about CounSol.com.
"I have used it since I started my practice and still see no need to hire office management staff. I often receive positive feedback from clients about it." – Fran P. PhD
Our goal for creating our software was always to help mental health professionals run their practices in an efficient, all-inclusive fashion. Too often do physical documents go missing or voicemails pile up with desires to reschedule appointments. If those minor inconveniences were to be avoided, therapists would have the opportunity to reach more people daily. We wanted to create a platform that allows for more time to do what they do best. 
That's why CounSol.com is an easy-to-navigate, user-friendly platform that keeps all important information in one central location. We allow you to completely customize your site to match your current one so that your clients know no difference. 
"I've been using Counsol.com for over 4 years and completely satisfied. The response time from technical support and my assigned representative has consistently been excellent!" – Peter C. 
Not only did we design the best EHR for therapists, but we also pair each of our users with their own account manager to answer any and all questions along the way. Our software contains endless features that may cause there to be a bit of a learning curve at the beginning of your journey. However, we make adapting and transitioning your practice to digital a breeze by giving you a go-to person to reach out to should you need them! 
This is surely one of our most prized features due to the personal aspect and convenience factor. Our account managers make it a point to get to know your practice and its unique needs so that they can be of service to you in the most helpful way possible! 
"Counsol.com is the best online solution for a private therapy practice without a doubt. I looked at all the options, and most offer similar features, but Counsol has the whole package." – Ward L. 
As a software that offers EHR for therapists, we wanted to ensure we were providing all of the necessary features that mental health professionals use in their day-to-day. From customizable progress notes, treatment planners, digital forms, diagnosis charts and beyond, CounSol.com simplifies and helps make running a practice that much more manageable.
Looking for the best EHR for therapists?
 For more information about the best EHR for therapists, contact us today or start a free trial! Let's give you a little more time for yourself this year.