EHR software provides a wealth of information for therapists to meet their clients' needs. We'll show you how our counseling EHR system can help you manage your practice and client goals.
EHR, or electronic health record software has a major impact on a counseling practice's ability to get to know its clients and their histories. It is also a major player in keeping sensitive, private health information and care plans in one secure place. Counseling EHR software is designed to be shared across therapy practices. It may contain information from therapists as well as other healthcare providers, and it is essentially a detailed storage system with medical information. The counseling EHR software you choose to implement in your practice should be considered carefully.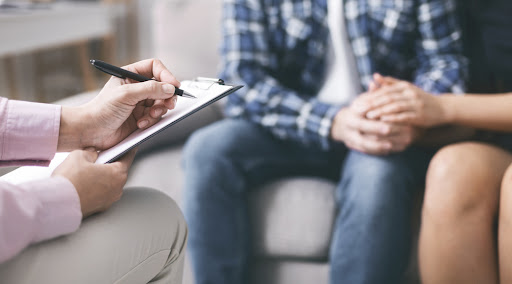 Our software provides you with complete power to customize and personalize the way you use it to meet the needs and goals of your therapy clients. It is efficient and secure, so you can be assured your clients' therapy plans, notes, and other health information is protected. 
Maintaining electronic records also allows other healthcare professionals to care for your clients as needed because you can share data such as medication prescriptions and treatment plans. Your client will not have to worry or wonder whether their primary care providers and specialists are privy to all their information. All medical professionals can work together with an integrative approach to treatment when counseling EHR software is maintained.
What Defines High-Quality Counseling EHR Software?
Since electronic health records may be shared among medical practitioners, they must meet specific criteria. Our software meets these requirements, ensuring both access and confidentiality for your therapy clients. According to goodtherapy.org, there are four important factors to consider when deciding to use counseling practice management software to record EHRs.
The software must have HIPAA compliance. Medical records for your counseling clients must be secure. Our software is state of the art and was designed to protect the privacy of all counselors and clients. All traffic is required to use SSL (Secure Socket Layer) with 256-bit encryption. All users have a unique login, and all user activity is recorded and stored. No sensitive information is ever sent via email, and data is backed up hourly again with 256-bit encryption. Our number one priority at Counsol.com is making sure your information is safe and secure.

Data should be organized and separated appropriately. User-friendly software allows therapists to track therapy notes and treatment plans separately from other medical data. Our counseling EHR software allows therapists to do just that – there is a designated space for therapists to maintain progress notes with customizable diagnosis descriptions, assessments, symptom descriptions, treatment plans, session notes, and plans of action. You will be able to share any and all counseling EHR with other providers as needed.

Plenty of storage. Be sure your counseling EHR software has enough space to store sensitive data either in cloud storage or on your practice's devices. There are pros and cons for both, and our software will certainly work seamlessly with either choice.

Client access and connection. This feature directly relates to the goals you and your clients have for counseling and treatment. You can help your clients reach their goals with the many features our software has that are specifically client-focused.
How CounSol.com Stands Out
How does our counseling EHR software help you provide your clients with the best possible treatment to meet their goals? Here a just a few ways our software will work for you:
A Custom Client Site
This custom site allows your clients to login and view their secure emails from you, and conveniently manage tasks like appointment scheduling and viewing or paying bills. They can write in their client journal or send a secure message to you regarding their sessions. Through the client portal, your clients can also access secure online video and chat sessions. This makes communication much more accessible for all parties.
Appointment Reminders
These reminders can be set to send 24-72 hours prior to a session. Your client cannot meet their goals and receive treatment if they miss sessions with you, so a reminder via email, text, or phone call helps them remember when your appointment is scheduled. It also makes your practice look professional and reduces the number of no shows.
Convenient Templates
Our program includes client treatment plans that feature templates for diagnosis descriptions, diagnosis axis codes, risk assessments, concerns/issues, short and long-term goals, treatment objectives, treatment strategies, interventions and more. 
Choose CounSol.com Today
With CounSol.com, your team of professionals will be able to see the "full picture" of wellness for the clients you treat, and with our counseling EHR software, you will be able to approach integrative treatment plans with other practitioners who are seeing your clients. For more information about how our software can help your practice and assist you in reaching your clients' goals, contact us today.