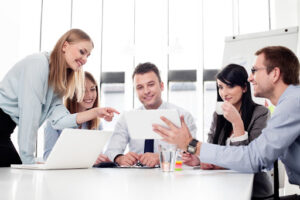 Productivity targets are a must in order for you, your team, and your private practice to grow. With the help of EHR for private practice therapists, you'll be well on your way to meeting your next business goals, all while saving valuable time.
EHR for private practice therapists from CounSol.com offers a streamlined practice management system with 20+ available features for boosting efficiency. From time efficiency to streamlined billing, we'll break down the four main categories of productivity CounSol.com can help you check off your list.
1. Better Organization
Perhaps one of the most common business goals, organization can make a huge difference in daily productivity, allow you to reach your milestones much faster, and free up valuable time to make goals in new areas.
CounSol.com's EHR for private practice therapists offers complete practice management, which means your entire business is in one place—client notes and records, billing, messaging, and more. 
Our secure client portal provides everything clients may need like files, billing details, forms, and more. A clearly-laid-out portal like this can make a big difference in cutting down the number of email inquiries and phone calls your practice receives on a daily basis. 
2. Faster and More Reliable Client Communication
Offering multiple methods of communication, CounSol.com is all about making sure clients get the answers they need, and you have a quick and easy way to respond. All of our subscription plans include a messaging feature, which clients can access through the online portal. Messages can be sent and received, and the portal is HIPAA-compliant. 
Our EHR for private practice therapists also has a secure live online chat platform available for Premium and Premium Plus plans, which are the safest way to conduct online messaging. Each chat record is saved in your admin records, and able to be accessed at any time.
Wasting time on no-shows? CounSol.com offers a feature that can send automatic reminders to your clients 24, 48, or 72 hours prior to a booking. By activating this feature, you will let your clients know that you're organized, professional, and on top of their appointment.
3. Streamlined Processes for Billing, Invoicing, and Claim Submission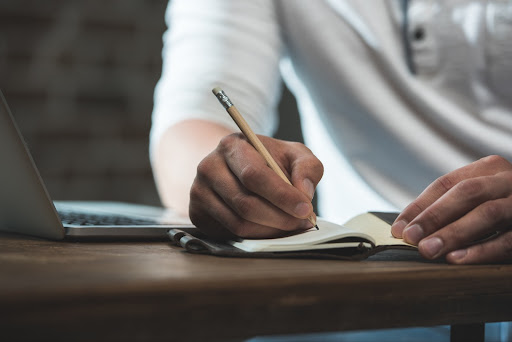 Dealing with a stack of client forms and invoices can be a major headache. CounSol.com's easy-to-use EHR for private practice therapists keeps everything digital, allowing your clients to view invoices and pay bills through your portal, and saving you time on administrative work.
In case things get busy, you can rely on our program to send alerts for pending invoices or late payments. 
Electronic insurance claim submissions can also be submitted safely and securely through your site. By using a third party clearinghouse, CounSol.com's system allows for the submission of 837 EDI claims and the receival of ERAs. The program also pre-populates information on 1500 forms to save you even more time. As always, our EHR for private practice therapists is HIPAA-compliant to make sure you and your clients' information stays secure.
4. Built-In Advertising Options
We know how hard it can be to focus on advertising amidst a host of other tasks, so our EHR for private practice therapists offers built-in advertising exposure. 
Your CounSol.com Standard Plus, Premium, or Premium Plus subscription allows you to easily list your practice on CounselorListing.com. When potential clients search the zip code for a specific type of service, your practice will appear in the search results. By keeping a strong focus on advertising with the help of CounSol.com, your business will be able to grow, reach new people, and maintain a loyal client base. 
Reach Your Goals with CounSol.com Today.
Subscribe to one of our 4 subscription plans with 20+ available features, or try a complimentary 14-day trial to see if CounSol.com is right for you.