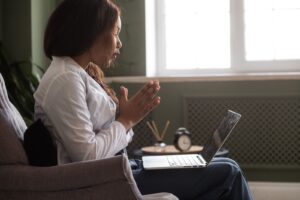 Are you one of the many telehealth counselors looking for new ways to reach patients? CounSol.com is here to help.
Reaching new patients in an online setting is a challenge for many telehealth counselors. It can be hard to find patients, even if they are actively seeking help from a mental health professional. Luckily, CounSol.com has proven incredibly helpful for counselors in your position and can help you connect your patients with the mental health care they need. 
Here are some of the more notable features of the CounSol.com software that will help your practice thrive in the world of teletherapy. 
Easy-to-Use Client Website
One of the best tools CounSol.com has to offer is a customizable and user-friendly client website. This website can be organized to the needs of your practice and will keep things simple for any clients seeking care from your telehealth counselors. On this website, new and existing patients will be able to:
Schedule an online session
Pay or view their billing statements
Send and receive secure messages 
Stay up-to-date with treatment plans 
All of these features help to ensure that you can reach the client when needed. Additionally, your clients will have easy access to their treatment information throughout every step of their care. Telehealth counselors seeking new patients will benefit from this user-friendly website and will have the ability to easily and effectively communicate with their clients when needed. 
Custom Online Forms
CounSol.com also features customizable online forms. These forms are a great feature when working with existing clients or when onboarding new ones. They are easy to make and can streamline the onboarding process as you work to gather information on your patients. 
You have the opportunity to create optional or required forms for your clients to fill out and can send them out as you deem necessary. The completed forms will help your online counselors to get a better understanding of who they will be working with as the client returns for regular care.
Online Scheduling Management 
Online scheduling systems play a large role in seeking out new patients. There may be many telehealth counselors available for new clients to try, but finding one with open availability can be challenging without the proper scheduling system in place.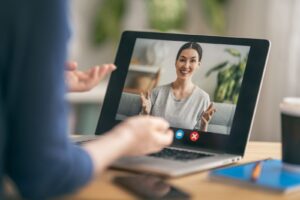 CounSol.com's online scheduling management system is another easy-to-use feature that will keep patients happy and prepared as they attend their online sessions. The scheduling management software is one of the most important tools for finding and retaining new clients and should rank high on your list of priorities as a telehealth counselor. 
See How CounSol.com Can Help Telehealth Counselors Today!
CounSol.com's program is designed to help online counselors run their practice in the most efficient and effective manner possible. Between the easy-to-use client website and the customizable online features, CounSol.com makes it easy for you to focus on what really matters — taking care of your patients.
If you are interested to see how CounSol.com can help your practice to thrive, fill out the form on our website or try our free trial today!