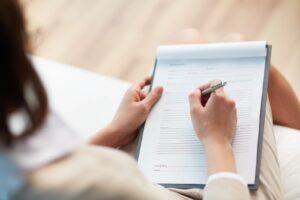 Keeping track of client notes is essential to running a successful counseling practice. Read on to learn about how CounSol.com has created the perfect counseling notes template for you to use!
One of the first rules of running a successful counseling practice is to ensure that you have all of your clients' personal and care information secure and organized. You want to develop trusting relationships with your patients, and to do that, you need to be prepared for each session.
Without a system in place, keeping client notes in order is very challenging. The good news is that CounSol.com has just the thing to help. CounSol.com has developed a user-friendly program that makes the entire process much more efficient for both you and the client. Here are some of the features included in our client progress notes template.
Customizable Diagnosis Descriptions
Included with the counseling notes template is the option to customize your client's diagnosis description. This feature allows you to keep important information about each returning client and their specific diagnosis, enabling you to provide care that is specific to each of them.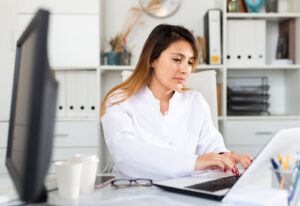 Current Assessments
In addition to diagnosis descriptions, current assessments are necessary to provide proper counseling care. This feature is included in the counseling notes template to keep all updated client information in the same location. The current assessment reports serve to keep you and your patients on the same page as you move forward with your treatment strategy. 
Treatment Plans 
As a counselor, you must be very clear on what is to be expected with any treatment or actions plans for your patient. The counseling notes template keeps all your client treatment plans structured, making it easy to find information whenever you need it.
Staying organized helps you to see what the best course of action is for your patient. By adding notes to the template, you can take proactive steps to care for your patient. This portion of the template includes room for:
Symptom descriptions
Treatment plan status
Plans of action or intervention
Try CounSol.com's Counseling Notes Template Today!
To best care for your patients, it is important that you keep the personal information of clients secure and organized. With the help of CounSol.com's counseling notes template, you can do just that and more.
Reach out to us to learn more about this template, or sign up for our free trial and see how CounSol.com can transform your practice today.