Running a counseling practice with online therapy software is a great way to improve your services. See how CounSol.com can transform your practice!
As more and more people are seeking mental health care, your counseling practice will need to change to keep up with the growing needs of new and existing clients. CounSol.com has created an online therapy software that is designed to help counselors like yourself run a successful practice so that you can provide patients with the best care possible. Here are some of the many ways this online therapy software can streamline the way your practice operates.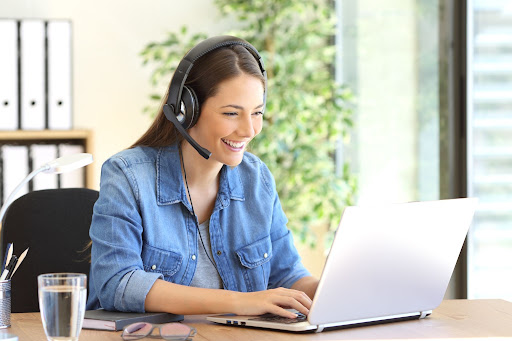 Keep Your Practice Accessible
Clients are seeking help from counseling practices at higher rates than ever before. To keep up with that growing demand, many counseling practices have chosen to offer online services in addition to their traditional in-person care.
If you are one of those practices, then CounSol.com is here to help. This software helps you to ensure that your practice is accessible to patients across all platforms. From this one program, you can offer care through online chat rooms or video sessions, enabling you to speak with your clients however they are most comfortable. Our video sessions have improved capabilities and are one of our existing clients' favorite features of our software.
This feature ensures that your practice is easy to access and will help you to establish and maintain clients.
Stay in Control of Client Records and Care
To run a successful practice, you must keep client records and personal information secure. CounSol.com's online therapy software will help you to stay in control of this private information and access it whenever you may need it.
Additionally, CounSol.com's software is completely customizable. You can find what works best for your practice and implement it in our program so that you get the most out of what our online therapy software has to offer.
Simplify Scheduling and Billing
CounSol.com's online therapy software makes client scheduling and billing easy. If you use our software for your practice, your clients will be able to:
View your availability and open time slots
Schedule an appointment based on your availability
Pay invoices directly through the client portal
File insurance claims and keep insurance information accessible
These features are in place to make things simpler for you so that you can give more attention to what really matters — providing excellent care to your clients. You can view the testimonials on our website to see how much this software has helped counselors just like you!
Manage Your Practice With CounSol.com's Online Therapy Software 
It is clear to see that CounSol.com's software can easily transform any counseling practice. The features of this software are designed to help you stay in control and run your practice as efficiently as possible. 
If you want to learn more about our online therapy software, fill out the form on our website with any questions you have. You can also try our 14-day free trial to see how this software can elevate your practice.