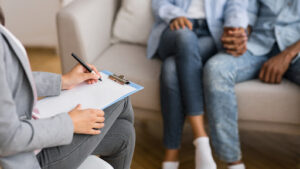 Customer reviews are a great place to start your search for the best EHR for small practices. Read on to discover why therapists and mental health professionals love our software platform.
One of the most challenging aspects of running a small therapy practice is balancing technical and business needs with providing in-depth counseling sessions. Juggling these areas can leave many small therapy practices needing help to function efficiently. CounSol.com helps simplify and automate behind-the-scenes tasks inside counseling offices, making our comprehensive therapy software management tool the best EHR for small practices:
Automated Features
Paperwork, billing, and claim submissions can be a pain point inside therapy practices and can take time away from helping patients with their therapy needs. The software platform here at CounSol.com helps mental health practitioners simplify this process and streamline workflow with many features that provide automated reminders and prepopulated paperwork to save time for counselors and their clients. 
User-Friendly And Customizable
Along with convenient and time-saving features on the CounSol.com platform, the software is also easily customizable and user-friendly. The platform software allows live and online chats through secure portals, calendar syncing features, private client journaling, and more. Each online client portal can be customized to ensure centralized and succinct communication outlets. Clients and counselors can quickly update and access important information such as:
Appointment scheduling and reminders
Billing and invoicing
Electronic insurance claim submissions
Customer forms
And more    
Layered HIPAA Security
CounSol.com is the best EHR for small practices because it is intuitive, easy to use, secure, and fully HIPAA compliant. The software is designed to protect the privacy of both counselors and clients. 
The CounSol.com team has taken steps beyond primary HIPAA compliance measures to ensure comprehensive security throughout the system. Software servers are housed in Tier-IV data centers with SSAE16, HITRUST, ISO 27001, and PCI 2.0 compliance. Website traffic is required to use SSL (Secure Socket Layer) with 256-bit encryption, and data is backed up hourly to ensure the highest privacy and safety standards for all users.
Customer Service Standards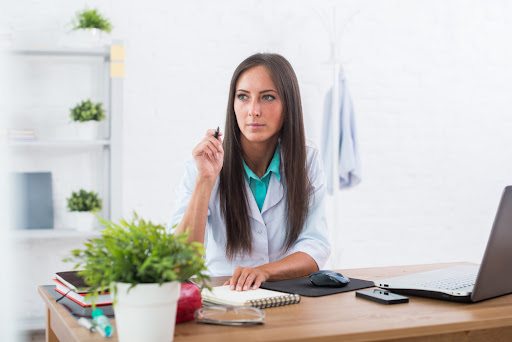 The CounSol.com team takes pride in offering outstanding levels of customer service. Counselors and practices with select plans are assigned personal account managers as their main point of contact to answer any questions and make the platform user experience as seamless as possible.   
What CounSol.com Counselors Have To Say 
"I love this software. My clients love being able to register online and receive the email and text reminders. I love how it tracks my billings, allows me to customize my notes and reporting. It provides DSM diagnosis codes for invoices for clients. Many other functions which are great. You can't beat the price either. Great Software!" -Peter M, LMFT
"CounSol.com is very easy to use. There is no need to download software to use the site, and my clients love the features – the journal – email – and ability to schedule with me themselves. I appreciate the layer of HIPAA security. The support is amazing and super responsive. My account manager is always available to help me with questions. CounSol.com is user-friendly and HIPAA secure!" -Dr. Paula N
"Since I began using CounSol.com, my business has been running more smoothly, I have retained more clients, and have enjoyed increased peace of mind. I did my research before choosing this service, and there is simply nothing else out there that comes close to CounSol.com in terms of ease of use, customer service, and cost. The support team actually listens to you and is there on the spot literally the second you have a problem. They actively work to make using CounSol.com a good experience for both you and your clients. You have to try it – you won't regret it." -Stephanie Adams, MA, LPC
Choose The Best EHR For Small Practices At CounSol.com
Contact CounSol.com today to learn more about how our comprehensive software can help you with your therapy practice needs. Try our 14-day trial for free today and discover why we are the best EHR for small practices.