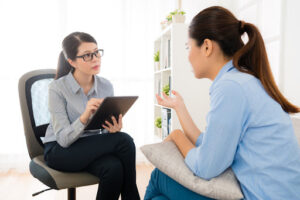 Are you looking for the best practice management software for counselors and psychotherapists? Read on and discover how to choose the right software platform to meet your practice needs.
Electronic Medical Records (EMR) software is becoming an essential component of the healthcare system. The Center for Disease Control and Prevention (CDC) determined that 89.9% of office-based health practitioners utilize EMR or EHR software. This number is only expected to increase as technology continues to advance. However, there can be many components to consider when deciding on the right EMR software for your counseling practice. 
How To Choose The Best Practice Management Software For Counselors And Psychotherapists:
Assess Your Practice Needs
The first step in this process is determining the specific needs inside your practice. After considering your practice's and clients' high-priority needs, you can look for software that meets those requests.
The software platform at CounSol.com allows therapy practices to offer secure and flexible custom client portals. Through these site portals, clients can log in to view secure email, schedule appointments, pay bills, and access telehealth options. This type of customizable EMR software will often provide a unique and satisfactory fit to counseling offices of differing sizes.      
Prioritize HIPAA-Compliant Software
Once you have narrowed down your unique practice and client needs, it is time to explore HIPAA-compliant software. Platforms considered HIPAA-compliant ensure that their system incorporates HIPAA guidelines for handling Protected Health Information (PHI). Some of the ways that software maintains HIPAA compliance are through: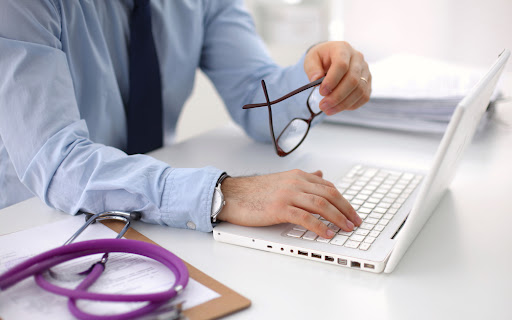 Access Control Measures
Full-System Software Encryption
Activity Monitoring
Regular Data Backup
Secure Storage
And More  
Explore The System Features
The next step is to explore the unique features offered through a software platform. Patient details should be easy to input, and there should be auto-reminders for patients before an appointment. The scheduling process should make managing patient appointments simple. Along with that, a feature that enables patients to read and respond to messages securely saves time on patient communication.
Smart workflow features such as real-time tracking and record keeping allow you and your client immediate online access to personal data and treatment plans. At CounSol.com, our platform offers all these features and more to make practice management comprehensive and streamlined.
Review Client Testimonials
Another factor to consider when looking for the best practice management software for counselors and psychotherapists are client testimonials. Be sure to consider the pros and cons offered by current and previous users. Here is a review from a CounSol.com platform user:
"CounSol.com has helped a great deal with building my counseling business. I have been using them for 6 years, and the service has been most amazing in reducing no-shows and managing billing. My clients are also happy with the ease of reviewing and signing forms online and receiving appointment reminders. Perfect for counselors!" – Latrina G
Request A Trial
EMR software platforms often offer a free trial period to test a system before becoming a client. These trial periods are essential to ensure that all the features benefit your practice and your clients. 
At CounSol.com, we offer a free 14-day trial to give practitioners the flexibility to experience our software features. Contact our team today to learn more about choosing the best practice management software for counselors and psychotherapists.