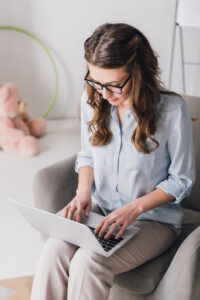 Setting up a streamlined and simplified billing system inside your therapy practice may sound easier said than done. However, the counseling EMR software at CounSol.com makes billing a breeze for you and your clients. Read on to discover how our software contributes to tracking data, sending invoices, and receiving payments all in one secure online location.
EMR software includes digital medical files that house patients' health records, medical history, and treatment plans. When looking for the right EMR software for your practice, examine the software's coinciding medical billing processes on the platform. Some key features to look for include:
HIPAA-Compliant Software
Customizable Patient Portals
Scheduling Features
Adjustable Templates
Labwork Integration
Prescription Information
And more 
4 Essential Ways Our Counseling EMR Software Simplifies Billing For Your Practice
At CounSol.com, our EMR software platform streamlines billing and keeps confidential information secure in these critical ways:
#1- Internal Revenue Management
Revenue management features in our medical billing software allow a practice to track pending invoices and receive payments. These features on our EMR platform help to improve a therapy practice's payment cycles. Additionally, accounting and payment tracking options built into our internal revenue management system help to organize and speed up the invoicing and payment process. 
#2- Electronic Claims Management
Our psychology practice management software also simplifies filing insurance claims. A third-party clearinghouse allows therapists to submit 837 EDI claims and receive ERAs directly through CounSol.com.
Once a patient's account has been set up with the third-party clearinghouse, counselors fill out a prepopulated 1500 form with the account information. In this simplified process, the claim remittance is streamlined and allows payments to be more easily tracked and received.
#3- Billing Code Access
Our EMR software platform allows therapy practices to locate and quickly insert billing codes electronically rather than searching through paper documents and files to find the appropriate codes. As a result, the process of preparing medical claims is simplified and contributes to a more error-free claim submission procedure. 
#4- HIPAA-Compliant Features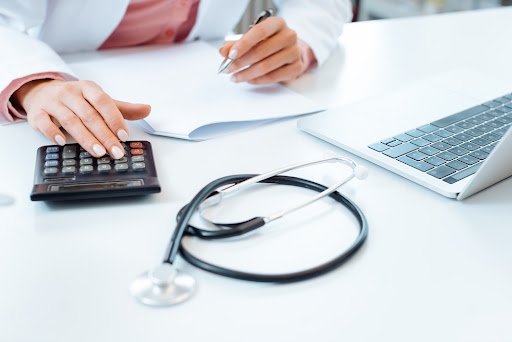 In addition to the above benefits, our state-of-the-art software service ensures that counselors and clients can be confident that their privacy is protected. Our HIPAA compliance efforts go beyond just meeting the basic requirements. All internal systems and software are compliant with PCI (Payment Card Industry), and we require SSL (Secure Socket Layer) encryption for all website traffic. The data center that houses our servers is a Tier-IV facility accredited by SSAE16, HITRUST, ISO 27001 & PCI 2.0 standards.
Our software platform at CounSol.com ensures that no sensitive information or data is sent via email and that EMR data is backed up hourly with 256-bit encryption. Client and patient privacy is our number one goal, and each HIPAA-compliant feature works to make our platform safe and secure.   
Streamline Online Billing With Our Counseling EMR Software
CounSol.com offers a simplified, safe, and secure billing system. For more information, contact us or chat live with one of our representatives right now. Our specialized counseling EMR software makes invoices and online billing easier for you and your clients. Sign up for our free 14-day trial and discover the CounSol.com difference today.