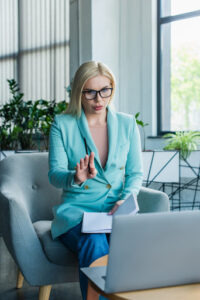 Does your therapy practice need mental health EHR with telehealth capabilities? Our user-friendly online practice management software at CounSol.com has the flexible options you need to meet the high demand for virtual counseling.   
The utilization of mental health EHR with telehealth spiked in the wake of the COVID-19 pandemic. At the time, many people were looking for counseling options and needed them virtually. While the environmental situations have shifted, the desire for more virtual telehealth therapy choices has not.
What Should You Look For In A Mental Health EHR With Telehealth?
There are several specific features you should look for when researching a practice management software with virtual therapy options, including:
HIPAA-Compliant To Protect Privacy And Sensitive Data
A HIPAA-Compliant software is the first component to consider when looking for a mental health EHR with telehealth capabilities. These additional compliance steps protect clients' and counselors' privacy and medical information. At CounSol.com, we have gone above and beyond to protect the privacy of our users through:
Servers housed in Tier-IV data centers with SSAE16, HITRUST, ISO 27001, and PCI 2.0 compliance
Use of Secure Socket Layer (SSL) for all web traffic with 256-bit encryption
Unique user login and secure encrypted email and messaging
Hourly backups of all data with bit encryption
And more  
EHR Software That Offers Secure Live Video Sessions 
The CounSol.com platform provides valuable features for counselors and clients who prefer online therapy via video sessions. Each protected client portal site allows for safe and secure video appointments. The platform application is compatible with phones, tablets, laptops, and desktops. Also, there is no software download, and video sessions are unlimited.
EHR Platforms That Come With Secure Live Online Chat Options 
Our software provides a safe and convenient method for virtual counseling with the addition of a secure online chat. This feature allows access to live chat options from secure portals that ensure data privacy. Both counselors and clients have unlimited access to online therapy chat sessions, and these messages are conveniently stored in the administration section of personal portals.
What Contributes To An Effective Virtual Counseling Session?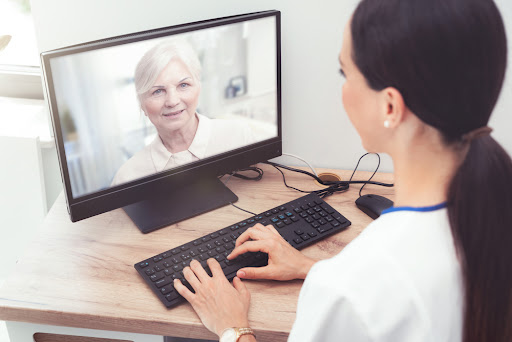 In addition to deciding on the best EHR software platform, it is also essential to ensure that a virtual therapy session delivers the same counseling connection as an in-person appointment. Here are ways therapists make a remote counseling session effective:
Privacy And Confidentiality: When conducting a virtual counseling session, it is essential to physically and visually maintain a private setting. Therapists do this by shutting doors, eliminating background noise, and placing signs around an office when engaged in a telehealth session to help keep interruptions at bay. These extra steps to protect session privacy and confidentiality help to support a client's needs when meeting remotely.  
Stable Video Positioning And Connection: Along with promoting a peaceful and private atmosphere for telehealth clients, it is also essential to ensure telehealth devices have a strong internet connection and proper bandwidth to keep the session flowing smoothly from start to finish.
Schedule And Structure: It can be easy for a telehealth therapy session to feel more relaxed than in-person meetings. While this is a benefit, it can also contribute to a lax session schedule and structure. Virtual sessions are more productive when they follow an appointment flow similar to an in-office visit. 
Choose Our Mental Health EHR With Telehealth Options Today 
The EHR software platform from CounSol.com delivers safe, secure, flexible communication modes for clients and counselors. If you need a comprehensive online practice management system with telehealth options, contact us today to learn more or try our system for free for 14-days.