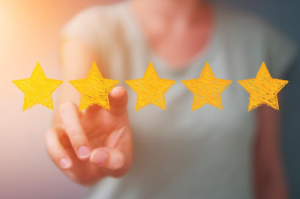 Collecting and tracking client data securely and efficiently is critical inside growing mental health practices. Try CounSol.com today for free and see why we are the best EHR software for mental health practices in the industry.
Electronic health records (EHR) are medical charts in digital format. The best EHR software for mental health allows client data and medical information to be available to authorized users in real-time in a secure online location. EHRs are one of the significant pieces of medical and health IT, and these digital charts contain:
Medical history
Patient demographics
Vital signs
Diagnoses
Medication and treatment plans
Progress notes 
Immunization records and allergies
Laboratory test results
Billing information and administrative data
Automated paperwork and evidence-based treatment tools
And more
CounSol.com is a state-of-the-art online personalized, efficient, and complete practice management system. Here are five reasons CounSol.com is the best EHR software for mental health:
Streamlined And Automated Workflow
One of the many reasons CounSol.com has the best EHR software for mental health is our integrated platform automation that contributes to streamlined workflow. Counselors can manage their entire therapy practice in one online location. From centralized client paperwork to automated appointment reminders, CounSol.com can help reduce no-shows and boost potential client visibility from one online software platform.   
Effective And Secure Communication Medium
Over the last few years, the telehealth industry has been on the rise. Here at CounSol.com, we are following that trajectory to help your practice provide the best mental health care possible. Our EHR platform offers secure live video sessions for individuals and groups. Additionally, email and online live chat features are stored in our software system for future reference but are also encrypted to protect clients and counselors.  
Customizable And User-Friendly Features
The features in our EHR software also make customizing your client portals easy. The CounSol.com platform allows you to easily create custom client sites that match the color schemes and branding of your practice website. Inside each client portal, users can easily access bill pay, secure communication options, a personal note journal, appointment availability, and other information tools all in one location. 
Centralized Focus On Customer Service
Our mission at CounSol.com is to provide the best customer service to our users so they can provide the best care to their valued clients. When you become a member and user of our EHR platform, our team will connect you with your account manager. This team member will be your primary point of contact for any questions or system troubleshooting. Our EHR system also provides unique features like a client birthday notification system. Customer-focused features such as this allow practitioners to offer a high level of professional interaction with a personalized touch that works wonders in establishing trust. 
Evidence-Based Treatment And Intervention Strategy
Additionally, CounSol.com provides a straightforward medium for tracking client progress and preparing treatment plans. Our EHR software provides templates for diagnosis descriptions, diagnosis axis codes, current risk assessments, concerns, treatment objectives, treatment strategy, interventions, and goals. The CounSol.com platform also allows clinician and client notes to be filed in one online portal to increase accuracy. 
Practitioners in the mental health industry highly recommend the CounSol.com EHR platform. Here is one of our professional mental health clinician user reviews: 
"This program has tons of features, lots of customization, easy straightforward onboarding, and most importantly, EXCELLENT customer service. I think with any EHR, there is a learning curve, but this one is pretty intuitive. Highly Recommended!" – Michele Loewy, MS, LMFT
Contact our team today and see why CounSol.com is the best EHR software for mental health practices.