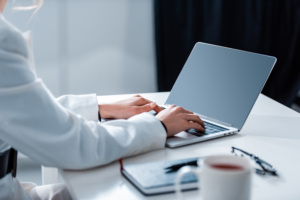 Are you wondering how our counseling software could be of benefit to you and your practice? Here are five frequently asked questions we often receive:
Do I Need My Own Website In Order To Use Yours? 
Nope! That's the beauty of our counseling software. When you start a membership with us, your practice is given its own secure client portal web address. From there, you can share that web address with your clients however you choose. 
For our clients who do have websites, they post this unique URL on their site for their clients to access. However, you can use CounSol.com as your own website! Check out this sneak peek! 
Is There A Minimum Contract Term For CounSol.com? 
No minimum contract here! From experience and the testimonials we've received, we're pretty confident in the fact that you will find our services especially beneficial to your practice. But in the event that you don't, you can cancel your membership at any time. Payments are made month-to-month to give you that freedom! 
Can I Use CounSol.com For Scheduling If I Have More Than One Office Location?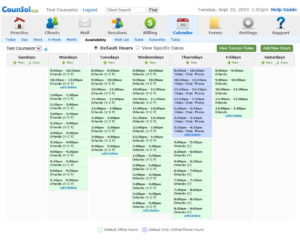 Absolutely! Our counseling software is designed to manage multiple office locations. You have the ability to set your availability per location throughout the week, as well as online sessions. We even offer a feature that sends reminders to your clients so that no one misses a beat. 
Does CounSol.com Offer Services For Group And Solo Practices? 
Of course! We have a couple of different packages that allow you to add counselors to your plan. One account will act as the primary and then you can add as many counselors as you want for a discounted rate. You're even able to set permissions within the group to allow the sharing of calendars, forms, clients, and billing! 
How Can CounSol.com Benefit My Practice?
In many more ways than one, we can assure you of that! From having one digital library that houses all of your clients' information to having a personal account manager assigned to you to answer any and all questions, there are many features that allow you to save both time and money running your practice. Click here to review some of the features that our customers can no longer live without!  
If you're still on the fence, start a free trial today or contact us with any questions about our counseling software!