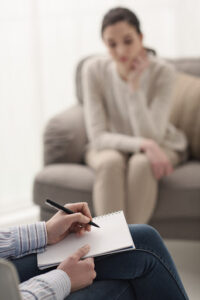 Efficient, customized scheduling software for therapists allows them to spend more time focusing on what matters. Their clients.
Each counselor and their practice is different. There are unique clients with various needs and individual administrative tasks like setting appointments, processing payments, recording notes, and filing insurance claims. These tasks are essential when running a successful therapy practice, but they are time-consuming. With the many features of CounSol.com, therapists can work more efficiently to provide outstanding care and maintain an organized, thriving practice that allows them to be present and accessible to their clients.
An All-In-One Practice Management Solution
While every therapy practice has an individual identity and specialty, there are components of managing the business that are standard. CounSol.com allows you to personalize our software based on your needs, and each feature is built to empower therapists to work through daily tasks with ease and efficiency. There are tools to book client sessions online, provide space for client journaling, create and edit client treatment plans, and send out appointment reminders. This platform not only provides scheduling software for therapists, it also offers complete practice management. 
When using our software, numerous features can be customized according to your practice's needs. The plan options include Standard, Standard Plus, Premium, and Premium Plus, depending on features needed and monthly payment desired. There are numerous options and features included in each plan. There are also two add-on features, including e-prescribing, available for purchase.
Want To Learn More About CounSol.com?
One great way to discover all the details and features of CounSol.com's scheduling software for therapists is to take the tour on our website. This tour provides all the management information relevant to your practice via the fully-customizable dashboard, with reports and statistics to track data for the practice, secure client messaging, billing, forms, and much more. Using this software streamlines the management process for therapists, and practitioners can be assured everything meets privacy standards as it is HIPAA compliant.
The software and CounSol.com's focus is on making therapists' work more streamlined and efficient. The features are outlined in detail for you on our website, and if you have additional questions about the scheduling software for therapists, we would be happy to answer them. We have compiled and shared questions and answers about specific software features, the sign-up process, and technical inquiries.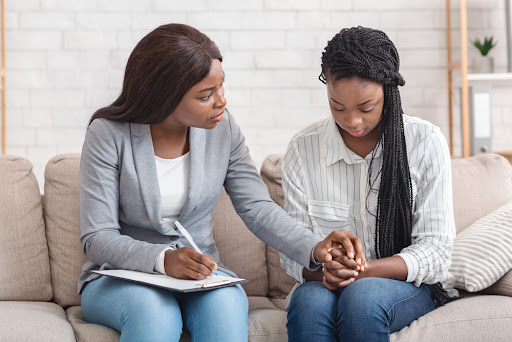 Clients using our software also have direct contact with an account manager assigned to them, which is another customized feature. If growth is a goal for your particular practice, several plans include advertising based on location and type of counseling – a great way to add clients and build a thriving practice. 
Our Software Helps Your Clients Too
On the client-side, CounSol.com's scheduling software for therapists offers a private portal that clients can log into, view messages, and schedule appointments. Our software can facilitate secure live video sessions and online chatting. According to positivepsychology.com, the benefits of exploring online counseling services will be a key to success in the future. It offers flexibility, anonymity if needed, a bridge across distances, and could save on costs.  
Client billing can also be managed on CounSol.com's software, and payments are securely processed through a third-party partner. There is so much that can be customized and managed on one site, allowing you to spend more time with your clients. There are also no contracts, and your practice can pay for your preferred plan month-to-month.
Interested in learning more? Read through the many testimonials shared on our website, and take advantage of the free trial offer today.