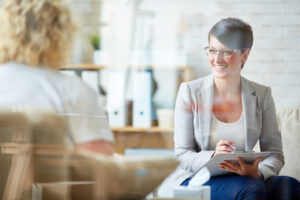 When you're operating a medical practice, your focus is on your patients, not your finances. Here's how implementing billing software for psychologists can help.
Helping patients is the reason you started your therapy practice. The administrative work that comes with running your own business can take time away from those whom you want to serve. There are only so many hours in a day and you want to spend those hours meeting with your patients. 
Outsourcing some of your administrative tasks is a great way to put the focus back where it belongs. CounSol.com's solution for your billing needs will improve your practice. Here's how:
How Does Our Billing Software For Psychologists Work?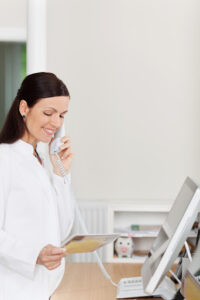 Your invoices are sent directly to your clients, saving your staff time and paperwork.
Patients then pay their invoices online, via your payment portal, with a credit card. Your staff is not needed for this payment process which frees up their time to focus on other tasks.
Your patients' credit card payments are processed through our third-party partner. This company specializes in credit card payments so you don't have to handle cash or credit card processing. 
Payments and pending payments are tracked in your office. The system easily shows which invoices have not been paid.
There are a number of benefits to choosing our program to handle billing software for psychologists.
Here's How Our Software Directly Impacts Your Practice
It Saves Time
Our billing software for psychologists will reduce the time your staff spends on administrative and financial tasks. This allows them to spend more time working with your patients to get them the help they need. Data entry, credit card processing, and billing errors can take up valuable time and resources that should be spent focusing on people. 
It Increases Billing Efficiency
When your practice hands off its financial tasks to a company that specializes in billing software for psychologists, your office will get paid faster. Our team offers highly accurate data entry which makes the billing and payment process smoother and quicker. Our focus on your financial system also makes your billing more accurate. Letting the experts at CounSol.com handle your billing reduces errors that can happen when your administrative staff enters the data.
It Saves Money
Having an in-office billing department can be costly. Employing personnel with a single task can be an inefficient expense. Even if your billing department is only one full-time employee, consider the additional costs of health benefits, paid time off, and other expenses. When you hire a third-party company to take care of your billing software for psychologists, it can help your bottom line by cutting those extra costs. Not having to pay a full-time salary frees up money in your budget that you can spend in other areas. 
Choosing CounSol.com to take care of your billing needs is beneficial to your practice in many ways. Our expert team can help you get back to your practice's focus – your patients. Allowing your staff to handle tasks that they are best suited for cuts down on errors and gets you paid faster. Contact us today to set up your free trial. We offer several practice management plans. Our team can help you find the right plan, including billing software for psychologists, for your practice. We look forward to helping you offload your billing burdens and get back to patient care.