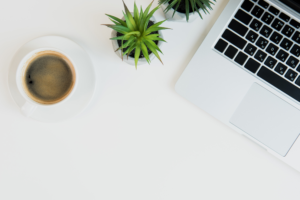 Looking for a progress note template? We have that and so much more to offer you.
Custom Forms & Questionnaires 
Think about how often you need information from your clients. Whether you're onboarding new clients or changing policies, there will be dozens of forms for them to fill out over time. 
In order to save some paper and save you some time, we offer templates for custom forms, practice terms and policy agreements to be filled out online prior to when a client's session starts. 
These forms can be customized by the types of questions and answer methods to assist you in gathering the most relevant and pertinent information. All forms will also be safely stored in your admin to reference whenever you need them. We make it easy for you to offer an incredibly personalized experience for your clients! 
Client Treatment Plans & Progress Notes 
While we do provide a progress note template, we also offer step-by-step treatment plans, as well. We understand that all of your clients' situations are different and require different resources. 
That's why we provide several customizable notes that you can use on a case-by-case basis. 
Our progress note template has the following features: 
Diagnosis descriptions 
Diagnosis axis codes 
Current risk assessments 
Concerns/issues 
Short term goals 
Long term goals 
Treatment objectives 
Treatment strategy 
Interventions
And plenty of room for more! 
Wiley Treatment Planner
If you want to add-on a prestigious resource for only $20 per month, per clinician, we also offer the option to utilize Wiley Treatment Planners. Wiley Treatment Planners are known for their robust development plans and evidence-based research. 
They're incredibly useful to ensure consistency with each client and to help you maintain efficiency. You can learn more about this feature here! 
For more information about our progress note template feature or any of our other offerings, contact us today! 
Ready To Use Our Progress Notes Template?
If you're ready to see how CounSol.com can fit in your life, start a free trial. We'd be happy to set you up with an account manager to ensure a smooth transition!