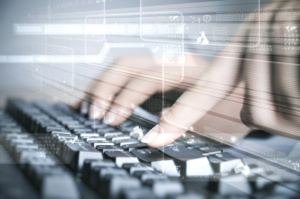 We designed our mental health software to offer solutions to problems that our counselors didn't even know they had. Here's how we differentiate ourselves from the industry.
Attention To Detail 
The meticulous details that went into creating CounSol.com are what make the mental health software so unique. It was never our intention to create a platform that serves as just another tab you open up on a daily basis, but rather an all-in-one software that makes running your practice easier and more efficient. 
Because we want our software to serve as an extension of your business, we allow the entire platform to be customized to match your current site. But, that's not the only thing you can customize. We have set up templates for progress notes, mandatory forms, documents, questionnaires, etc. for you to utilize at your disposal. 
Not to mention, our mental health software curates detailed reports for both clients and overall business metrics. Our platform was designed with the help of mental health professionals, so we can assure you that you'll find the details to be relatable and useful. 
Exceptional Customer Service 
From the get-go, we knew we wanted to stand out in our industry by offering personable customer service, rather than a chat box that doesn't really help you out. We decided to go a step further by assigning each of our clinicians with an account manager who will serve as their customer service representative and go-to source for all questions and concerns. 
Below is a testimonial from one of our supporters: 
"One of the highlights of CounSol.com is the fact you are assigned your own "case manager", how cool is that from a counseling perspective! I have had the pleasure of learning from and working with Matt at CounSol.com for several years now. Matt and the CounSol.com team provide incredibly quick and responsive solutions to my "asks". Not only are my requests addressed, Matt often comes up with even better ideas to streamline my processes and increase functionality. As my counseling business has developed, CounSol.com has adapted the software program to meet my needs. I can't recommend this company and the team high enough. Thank you!"
There's a lot more positive feedback where this comes from in regards to our customer service. You can view our testimonials here.  If you're interested in dipping your toes into the mental health software world, start a free trial today! We'd be happy to help you transition to a digital platform that can help you manage your practice in a more productive way!