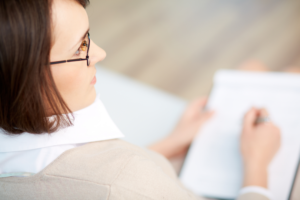 Treatment planners are an essential resource for mental health professionals and their patients. Here are two of the options we offer at CounSol.com.
Customizable Planners 
If you didn't know by now, CounSol.com is entirely customizable to fit seamlessly into your practice. Our goal is to be an extension of your business by providing you with an online platform that helps you do what you're already doing more efficiently. 
Throughout our website, you'll find various useful features that will make your life much easier. One of which is a treatment plan template that can be used and personalized on a case-by-case basis. Some of the features are as follows: 
Diagnosis descriptions 
Diagnosis axis codes 
Current risks/assessments 
Concerns/issues 
Short-term and long-term goals 
Treatment objectives 
Treatment strategy
Intervention 
And more! 
This feature is completely free and included in your plan. If you ever have any questions or input along the way, remember that you can always ask your assigned account manager to help meet your practice's needs. 
Wiley Treatment Planners 
In case you wanted to add on a name-brand treatment plan to your account, we are now offering Wiley Treatment Planners at an additional $20 per month, per clinician. These prestigious planners have made a name for themselves in the industry as detailed, cohesive resources that guide mental health professionals toward their goals. 
Wiley Treatment Planners break down each interaction by steps in order to ensure the utmost efficiency. The steps go something like this: 
Step One: Problem Section 
Step Two: Problem Definition
Step Three: Goal Development 
Step Four: Objective Construction 
Step Five: Intervention Creation 
Step Six: Diagnosis Determination 
When you add these treatment planners to your plan, you'll have full access to their Progress Note Planners and Homework Planners, as well. It's a win-win! 
For more information about our treatment planner options, contact us today! Or, start a free trial to determine if CounSol.com is a good fit for your practice.