Reviews provide critical insight into the way a software works for users just like you. Learn the three kinds of psychotherapy practice management software reviews you should look for when choosing a software program.
Reviews not only allow you to make an informed purchase, but they also provide insight into a software's ability to keep up with technology and serve a wide range of needs. 
A psychotherapy practice management software like CounSol.com assists many types of customers—from life coaches and psychotherapists to clinical therapists and more. Testimonials provide helpful knowledge for future users, and clear insight into what to expect from the software you implement in your practice. Here are the 3 kinds of reviews you want to see.
Reviews Mentioning Excellent Customer Service
When you are running a busy psychotherapy practice, you need software that works with you. Not only should your chosen platform be user-friendly and incorporate new technology that saves time and energy, but it should also offer an easy route for troubleshooting. 
Keep an eye out for reviews that mention "next-level" or "speedy" customer service—this can make all the difference in your software experience, and thus allow you to provide better service to your clients.
With CounSol.com, there is no waiting on hold to get help with your software as you will be assigned an account manager at the start of your subscription. This manager will provide personalized customer service for software concerns, feature add-ons that might be beneficial, and share information about all that your software can do for you.
Reviews Mentioning a Wide Range of Cost Options
When you are looking for a new platform, look for psychotherapy practice management software reviews that mention the ability to try a complimentary trial or select from a few different pricing options.
A software company that is in-tune with and caters to the needs of their customers understands that smaller practices appreciate software that is fast, efficient, and affordable. Similarly, they know that larger practices typically prefer to build out their software with a host of add-on features. 
A psychotherapy practice management software company that offers a range of pricing structures is usually one that has experience working with all sizes of businesses and anticipates the unique needs of each.
Reviews Mentioning Software Safety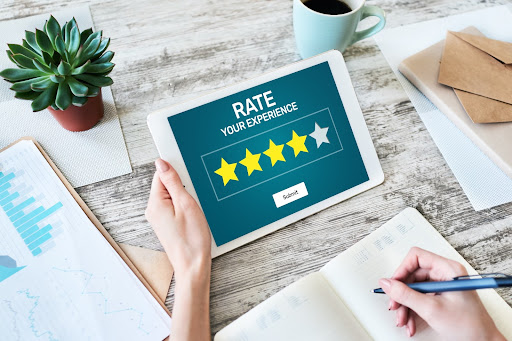 Safety is one of the most, if not the most, important elements of an online psychotherapy practice management software company. While you are doing a deep-dive into the security of a software, see what current and former customers are saying. 
Did their clients feel safe using the portal? Did they have any issues with the 
security of sensitive information?
A psychotherapy practice management software company like CounSol.com ensures the information of you and your clients is always protected using a Tier-IV data center with SSAE16, HITRUST, ISO 27001 & PCI 2.0 compliance. Each user is provided with a unique login, and PCI (Payment Card Industry) standards are applied to all internal systems and software so your clients can access records and make payments safely at any time.
See How CounSol.com Works for You. 
Are you ready to try CounSol.com for yourself? Subscribe to one of our 4 subscription plans with 20+ available features, or try a complimentary 14-day trial.