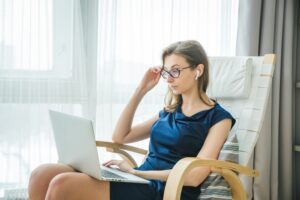 There are so many different psychology therapy notes software features available. How do you know which features are the right ones for your practice? Here are a few you might find helpful for both your practice and your clients.
CounSol.com has a wide variety of psychology therapy notes software plans available. But we know it is not always easy choosing the best features for your practice. Depending on your unique needs, CounSol.com gives you the power to determine precisely what you need to succeed and grow your practice.
Appointment Reminders
With CounSol.com as your psychology therapy notes software, you can easily send automatic appointment reminders to all of your clients. This feature allows you to send reminders to clients 24, 48, or 72 hours before their appointment. And these notifications can be sent via email, text message, and phone call recording. Automatic reminders allow you to stay focused on your practice and help you look professional.
Custom Forms & Questionnaires
Using CounSol.com as your software allows you to create custom forms and questionnaires, such as practice terms and policy agreements. You can customize the forms by the types of question and answer methods, which will help you gather vital information about your clients. And there's no need to worry about the safety of these documents – all forms and questionnaires are kept safe by being securely stored in your admin records.
Secure Client Records and Notes
Having CounSol.com as your psychology therapy notes software will keep your client records safe and secure. With our state-of-the-art encryption system, all notes, files, and information are backed up hourly. We use a 256-bit encryption process, so you never have to worry about losing any data.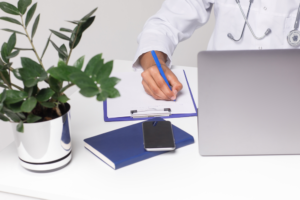 Calendar Sync
Psychology therapy notes software features such as calendar sync allows you to sync your calendar to your smartphone, tablet, laptop, or desktop computer by using calendar subscribe or iCal. One of the benefits of using calendar subscribe is that your device's calendar will sync automatically with any changes you make in your CounSol.com calendar.
Secure Live Online Chat
Online chat sessions are becoming more and more popular. Online chat sessions are a safe way to use instant messaging for counseling. Clients can access the chat from their secure client site, enabling them to chat freely without having to worry about their security and privacy. Chat sessions are unlimited and are stored in your admin records.
Client Testimonials
Read what our satisfied clients have to say about using CounSol.com as their psychology therapy notes software: 
"I have been using Counsol since the beginning of my private practice four years ago. I get great feedback from my clients on ease of use for them to register online. I have found the customer service to be very responsive to suggestions, and my questions have always been answered the same day. The user interface is clean and simple. I have looked around at other services, but I have not found others that offer the same service for a better price." – Joelle D. MD, MA, LPC

If you are interested in learning more about how our psychology therapy notes software can help your business, contact us today!