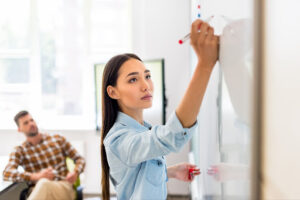 With CounSol.com's therapist practice management software, setting up your business and clients for success in the new year is a breeze.
Setting annual goals for your business may feel daunting. After all, there are many unknowns and obstacles that each new year brings. However, CounSol.com's therapist practice management software makes it a bit easier to set goals, stay organized, and tackle challenges during the year—all while making strides towards a stronger business model and client base.
Read on for a few of the most common goals, plus our recommendations, and the CounSol.com features to back it all up. 
Goal 1: Add More Relatable Touches
If traditional communication methods have been feeling a bit stale and you're ready to add some personality, try our client birthday notifications feature. While it may seem simple, a small touch like this is not only meaningful, but it also keeps your practice top of mind for clients—especially those who haven't booked a visit in a while. 
If you are only utilizing the appointment reminders feature on email and dealing with an exorbitant amount of no-shows, try incorporating text reminders through your therapist practice management software. A 2022 SMS marketing study discovered that people are 134% more likely to respond to a text than an email. If email isn't working, go where the people are.
Goal 2: Focus on Organizational Systems
CounSol.com is known for its clear, easy-to-use, and organized therapist management software and design. Automated appointment reminders are a great place to start in streamlining the process, but why stop there? Each subscription includes a scheduling system that can be filled with available dates and times to update weekly, storage for therapy notes, and a detailed billing and invoicing system.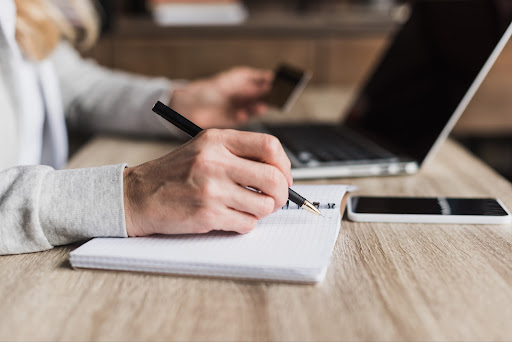 Clients are able to seamlessly complete the once time-consuming payment process online (on their own time), while the CounSol.com system automatically stores and keeps track of pending invoices. Our task list feature is also perfect for keeping a running list of goals and priorities at a weekly level.
Finally, our therapist practice management software can even help clients stay on course through the use of the client journal feature. While logged into their secure 24/7 portal, clients are able to securely take therapy notes any time of the day. They can keep these entries fully private, or later choose to share them with a therapist.
3. Level Up
You have a full roster of clients and you're ready to take your business to the next level, and you need to upgrade your therapist practice management software while you're at it. CounSol.com offers four separate subscription options 
that range in price and available features, with a full comparison online. If you've been focusing on in-office visits and are feeling pinched for time, try the Premium or Premium Plus, which include unlimited live video sessions. This feature takes place within the main client portal, making it HIPAA-compliant with screen-sharing options for therapists. 
The electronic insurance claim submission feature is available for the Standard Plus and Premium Plus plans, which simplifies the creating, submitting, and viewing of claims. CounSol.com partners with a third-party clearinghouse for the easy submission of 837 EDI claims and the receiving of ERAs. Fully secure and HIPAA-compliant, this feature of the therapist practice management software is an invaluable tool for a growing business.
Grow with ConSol.com this year. Test out our free 14-day trial, or subscribe to one of our 4 subscription plans with 20+ available features. 
Discover all that CounSol.com can do for you today!