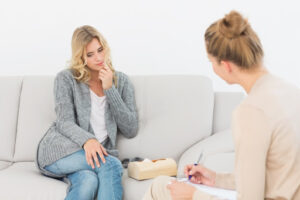 Smaller private practices simply need the right software for their customized needs. Look no further: CounSol.com offers the best EHR for mental health private practice.
Like any small business, running your own mental health private practice comes with a unique set of challenges. Generic EHR solutions leave much to be desired for private practitioners, who require narrower software solutions and more customizable designs. However, smaller practices are nimble enough to incorporate specialties, services, and solutions that more general therapists cannot. It is perhaps because of this that private practices make up 82% of all agencies.
There are a few key solutions CounSol.com's EHR system offers that can benefit smaller mental health private practices, as well as position them for future success.
A Website Template Designed For Detail
The first step in putting together a strong business plan is a solid website that will showcase services, provide contact information, and allow client bookings. Unlike many therapist softwares with a myriad of confusing layouts, CounSol.com is centered around customized pages and portals that allow clients—and private practices—a user-friendly experience through one central space. 
A Selection of Pricing Plans that Allow for Future Growth
We believe you should never compromise the functionality of your private practice or clients to cut corners on cost. That's why CounSol.com offers four unique pricing plans, including options for those who do and do not accept insurance. When a private practice is ready to take the next step in their business journey, we're here. If you're looking to test out our features with no commitment, try our 14-day free trial. 
A Designated Personal Account Manager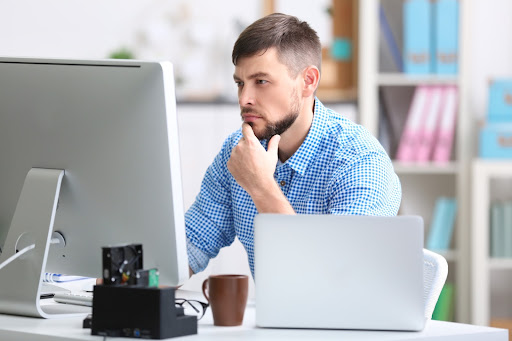 Often a feature only available with top-level pricing plans, CounSol.com offers a personal account manager to each of its mental health private practices. This account manager assists with customer service questions, website setup, software use, and more. A feature like this is invaluable for private practices that are new to the game and may have a lot of questions. 
Built-In Advertising
Getting the word out about a new business can be tricky. The top three CounSol.com subscription plans (all but Standard) include a listing of your mental health private practice on CounselorListing.com. This means that any time someone searches for your location or specialty, your practice will pop up in the results. Over the years, this type of exposure can make a big difference in building a strong client base. 
All-Encompassing Security
Similar to functionality, mental health private practices shouldn't have to skimp on security due to budget constraints. Furthermore, clients should be at ease knowing their personal information is secure during their in-office visits or online correspondence. Each of our four pricing plans includes HIPAA-compliant and fully-secure records and notes, billing, and messaging. Plus, Premium and Premium Plus subscriptions include secure video sessions and online chats available on phones, tablets, laptops, and desktop computers.
A Complete Scheduling System
While new mental health private practices might be tempted to open shop without a scheduling system in place, this is not recommended. Implementing online booking, scheduling, and calendar syncing not only keeps the office running smoothly, but it also sets an organized plan in place for a growing roster of clients. Plus, maintaining an updated EHR system with therapy notes and files keeps later work from piling up—and important documents from getting lost in the shuffle. 

Subscribe today, or try our 14-day free trial, and see for yourself why CounSol.com is the ideal choice for your mental health private practice.