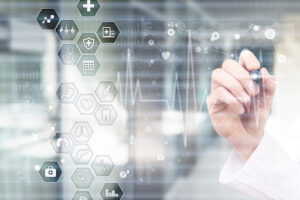 Implementing behavioral health EHR software can have a domino effect on the quality of your practice's patient care. From enabling a user-friendly website and booking page to personalized birthday notifications, CounSol.com can elevate your practice by strengthening your client relationships. 
The acronym EHR, which stands for electronic health record, is a digital copy of a paper chart. In 2021, four out of five office-based providers adopted and/or utilized EHR software in their practice. Behavioral health EHR software enables mental health providers to easily access and navigate patient details without the clutter and disorganization that typically accompanies paper filing. EHR software also allows for a more user-friendly patient process.
EHR Software Enables Personalized Features for Clients
A strong client-therapist relationship is based on trust and connection. Behavioral health EHR software like CounSol.com allows therapists to create custom questionnaires, and safely store a database of forms for each patient. Information like client preferences and feedback can then be accessed at any point by a provider and used for experience personalization.
CounSol.com also offers the option to automate client birthday notifications, as well as patient journals. These digital journals can be accessed securely through a client portal and shared with a counselor if desired. 
EHR Software Enables Multiple Channels of Communication for Clients
Your clients should know that they have a variety of ways to get in contact with your office. By utilizing CounSol.com's behavioral health EHR software, your patients will be able to quickly log in to your website, send a secure message, or submit their question through an online chat. 
Gone are the days of downloading software for video calls. For clients who are always on the go, CounSol.com enables easy portal access through a smartphone, laptop, or tablet device. Your clients can join a video call with the click of a button, and rest easy knowing their communication method is safe, secure, and HIPAA-compliant. 
EHR Software Enables an Easy Booking Process for Clients
Online booking has never been so simple. Our behavioral health EHR software website template features an easy-to-use booking platform, where administrators can fill in their weekly availability and rates. On the patient side, users can access an organized calendar and choose a time that fits their schedule, or make a needed booking update. 
Struggling with missed appointments? Once you enable our appointment reminders text feature, clients will be alerted 24, 48, or 72 hours before their upcoming visit. This way, you can reduce the chance of no-shows and ensure your patients are always kept in-the-know. 
EHR Software Enables Improved Security for Clients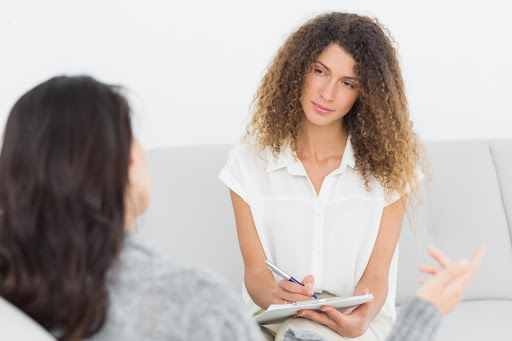 We know security is your (and your clients') top priority, and it's ours too. Whether you are setting up billing and invoicing, reviewing client notes, or checking old records, your information is continually being kept secure by our state-of-the-art HIPAA-compliant software. 
Our servers are housed in a Tier-IV data center with SSAE16, HITRUST, ISO 27001 and PCI 2.0 compliance (Payment Card Industry). In addition, all online traffic must use SSL (Secure Socket Layer) with 256-bit encryption, and no sensitive information is able to be sent through email. With the tools and platform security CounSol.com enables, you and your clients can begin to build a trusting relationship, uninhibited by technical issues or safety concerns. 
The better your care, the more your practice can grow. 
Save time and improve efficiency today with CounSol.com
Test out our free 14-day trial, or subscribe to one of our 4 subscription plans with 20+ available features and see how we can streamline your patient process.