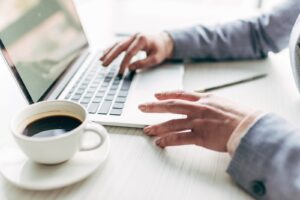 If you are a counselor looking for the best way to manage your practice, and you're unsure of what is the best therapy notes software, then we have a solution for you. 
What is the best therapy notes software? CounSol.com is an online counseling solutions system to help you accomplish everything you need within one platform. Every counselor is different and every practice has unique needs. We give you more power on how you manage your practice than other therapy notes softwares on the market. Nearly every feature we offer is customizable to fit your precise needs.
If you're wondering what is the best therapy notes software, let us explain some of the key features we offer and why we are the best choice: 
This allows you to easily manage your practice and focus on what is most important – your clients. 
Your entire counseling practice – client notes, records, appointments and billing, for both online and offline clients – can now be managed from one easy to access site.
Easily create your custom client site to seamlessly match your current website. 
Our tools allow you to choose fonts, colors, and add text and images. You simply post the HTML on your current site so your clients can click the link that directs them to the secure client portal. 
The client portal is where your clients log in to view their secure emails from you, schedule appointments, view/pay bills, and write in their private journal.
Client information is safe and secure thanks to our state-of-the-art encryption system.
You will be the only one with access to encrypted client information
You'll never have to worry about losing information as all your notes, files, and information are backed up hourly using a 256-bit encryption process at our Tier IV data center.
Maintaining accurate and up-to-date therapy notes is simple, and features customizable diagnosis descriptions, current assessments, symptom descriptions, treatment plan status, notes, and plan of action with interventions.
We think our features speak for themselves but take a look at what our clients have to say about what is the best therapy notes software and how CounSol.com has helped their business. 
We believe so strongly in our software and practice management program that we would like to offer you a free, 14-day trial. If you've asking yourself "what is the best therapy notes software?", the answer is right here. If you need any more information or have any additional questions on how we can help your practice, feel free to contact us today.