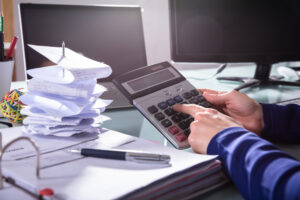 You have a lot to manage in your practice, don't let billing be a part of your daily hassle. Here's how our therapist billing software makes payments easy, fast and reliable for your practice.
Managing your practice, from scheduling and sessions to treatment plans and insurance claims, is a lot to take on in one day. With the right practice management system and therapist billing software, it doesn't have to be tedious and time consuming. 
CounSol.com provides a comprehensive practice management system that allows you to easily manage your to-do list and focus on your clients. 
Your entire counseling practice–client notes, records, appointments and billing, for both online and offline clients–can now be managed from one easy-to-access site. Here are a few ways our therapist billing software is simple, fast and reliable.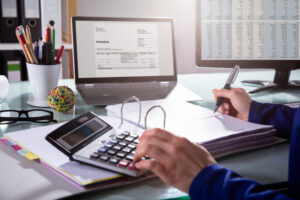 Therapist Billing Software & Invoicing
With CounSol.com, you'll be able to send invoice notifications via email to your clients, and process credit cards using a third party payment processor that we have partnered with. 
This allows your clients to easily pay their invoices directly online, through your portal, without needing you to be available. Your private admin keeps track of payments received and will alert you to any pending invoices.
Electronic Insurance Claim Submission
Our therapist billing software also makes creating, submitting, and viewing insurance claims and their statuses simple. 
We coordinate with a third party clearinghouse so you can easily submit your 837 EDI claims electronically and receive ERAs through our system. All you have to do is set up an account with the clearinghouse and enter your account credentials into CounSol.com. Then, pre-populated information allows you to complete the 1500 form with ease. 
ERA viewing and processing removes the hassle from tracking and posting claim remittances. If you submit claims offline, just complete the CMS-1500 form in our system and print it onto an OCR-scannable red ink paper form.
Create Client Superbills
We're frequently asked if our therapist billing software allows you to create client superbills. The answer is yes. The required information can be pre-populated to create client superbills, which can be printed on either your side or your client's portal.

CounSol.com is a complete practice management system allowing you to efficiently manage your practice, from one easy-to-access site, and spend more time focusing on what really matters–your clients. See what our customers have to say about using CounSol.com and start your free 14-day trial today.