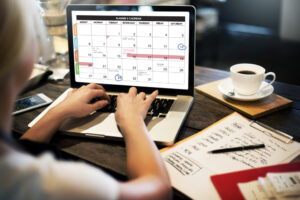 Here are a few features of our comprehensive private therapy practice software to help you never miss a session with your clients.
Your private therapy practice depends on you and your clients showing up for scheduled sessions. However, life can get busy fast and keeping appointments that were scheduled, from what seems like yesteryear, can be forgotten or missed. 
Here are just a few features of CounSol.com's practice management software to help you never skip a beat or miss a session.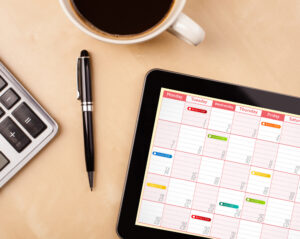 Private Therapy Practice Feature #1: Appointment Reminders
This feature allows you to send automatic appointment reminders to your clients up to three days prior to their appointment time. They can be sent by email, text message, and/or phone call recording. They are also great at making your practice look professional and reducing the frequency of no-shows.
Private Therapy Practice Feature #2: Client Scheduling & Calendar
This feature allows you to use your private admin calendar for both personal and professional use, and your clients will only see your set availability. You can even customize your calendar to show only the times and session lengths you want to offer, and choose to display by the hour, day, week, or month. 
You can easily see what's scheduled and what remains available. Set preferences and display options for your clients to schedule online video sessions, online chat sessions, phone and office appointments. Both you and your clients have access to booking appointments based on your terms and preferred availability.
Private Therapy Practice Feature #3: Calendar Sync
This feature allows you to sync your CounSol.com calendar appointments to your smartphone, tablet, or desktop calendar by either calendar subscribe or iCal. 
Private Therapy Practice Feature #4: Online Appointment Booking & Availability
This feature allows your clients to login and view your available time slots for the hour, day, week and month. You can offer as many different session lengths as you want, each with its own listed rate, and add flexibility for your clients who can then schedule appointments in any time slots you choose to make available. 
Our online booking feature gives your clients more options and control over fitting sessions into their own schedules, increasing the ease and frequency of appointments booked.
Private Therapy Practice Feature #5: Schedule Group Sessions
This feature allows you to offer and schedule group sessions for office visits, phone calls, or online chat sessions. You or your clients can set the time, location, duration, rate and size of the group. Your clients can view and register for group sessions from their client portal.
CounSol.com has plenty of features to help you manage your practice efficiently and provide the best experience and treatment for your clients. You can even go the extra mile with our client birthday notifications that allows you to keep track of upcoming birthdays, and even create an optional custom birthday message to automatically send through email to clients on their birthdays.

Our software can help you maintain a high level of professional interaction with clients, which is beneficial for establishing trust and keeping your treatment at the forefront of your clients' thoughts. Start your free trial with us today!