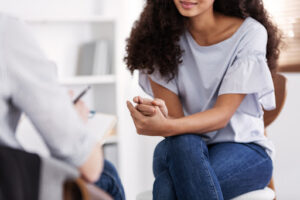 The counselor-client relationship is a delicate balance of trust and vulnerability that often begins during an initial meeting and intake interview.
New clients may be unsure of how much personal information they want or are willing to share upfront. For this reason, the client intake process must be efficient and simplified to make clients feel at ease and ensure counselors receive adequate initial information to best help new clientele.
At CounSol.com, we know that the best counselors naturally possess and effectively practice strong active listening skills, which requires focus on clients over paperwork, scheduling, or session details. Here are three ways that CounSol.com can help streamline your client intake with our specialized practice management software for counselors:
Customizable Client Portals
Ensuring clients are comfortable and confident that they are receiving and investing in the best counseling care possible is a large portion of a smooth intake process. At CounSol.com, our practice management software for counselors allows you to customize each client portal to match your practice website and make all forms, notes, and questionnaires accessible to your clients in one secure online location. 
Customizable client sites help keep the initial feeling of client information overload at bay and allow your attention to be on your client during every session instead of worrying about the paperwork in front of you. Inside the client portals, users can log in to send and receive secure emails, compose a private journal, pay bills, and easily schedule new appointments. 
Simplified Client Scheduling
Scheduling tends to be another breakdown in the client intake process. No counseling practice wants complicated scheduling procedures to keep any client from the help they want and need. So at CounSol.com, we have a simplified process. As a practitioner, you can set availability in your admin calendar and choose the days, times, and session length on the client-facing side of the portal. Then, clients can easily schedule appointments within their customized site and receive regular reminders. 
Our specialized practice management software for counselors also comes fully equipped with a useful calendar syncing feature. This beneficial option allows clients and counselors to easily see every appointment on their custom portals and all calendars synced on their smartphones, tablets, or desktops.  
Secure Live Video Sessions and Online Chats
Along with complicated scheduling practices, the inability to meet in-person is another cited problem in the client intake process. Whether the need to meet remotely is due to a client's busy schedule, health concerns, or personal preference, the ability to conduct video therapy sessions online is here to stay. Practice management software for counselors at CounSol.com allows you to meet securely online with clients through their personalized client site on smartphones, tablets, or desktops.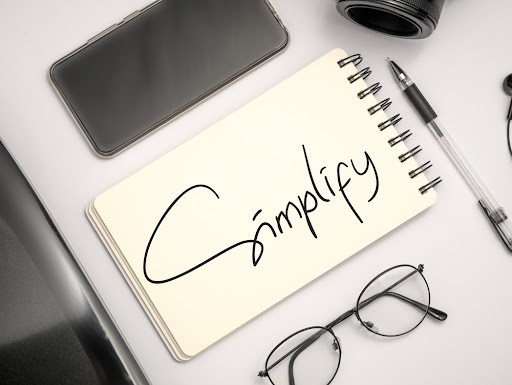 There is no limit to the number of video sessions available through our practice management software, and downloads are not needed to access the online sessions. Additionally, convenient options such as screen sharing and unlimited live online chats are available through the secure online portals.
Try CounSol.com Free Today
Eliminating the chaos and overwhelm of appointment scheduling, paperwork, and intricate session details is a significant step towards efficiently organizing the systems and processes of your counseling practice. With CounSol.com, it is possible to make each interaction impactful yet simple and streamlined during the client intake process.
Try out our one-of-a-kind practice management software for counselors and discover how we can meet the unique needs of your practice and clients.