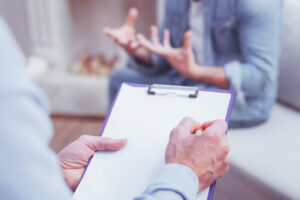 Streamline your billing process and decrease open invoices with CounSol.com software. Our software simplifies your billing system and provides security to your clients.
The administrative and bookkeeping tasks associated with running a successful therapy practice are necessary to keep the business running smoothly, but they can also become time consuming and stressful. ABA therapy billing software from CounSol.com provides a system to manage and track invoices that allows therapy professionals and administrative employees to reduce the number of open and unpaid invoices while creating an easy, secure payment system for their clients. Keep reading to discover three of the ways our ABA therapy software can help your practice implement a new financial tracking system.
Invoice Notifications
Our ABA therapy billing software has several features that create a simplified system for your client billing processes. CounSol.com software begins the billing process by sending an invoice notification to clients via email. This communication is done quickly and privately through a third party payment processor, so clients can read over the invoice privately and keep a copy for their records. Clients also have the ability to pay their invoices directly through your therapy practice's portal. Our software eliminates the need to pay in person or over the phone, and it provides an extra layer of privacy since your clients can go to your website themselves to make their payments. There is no need for an employee or representative to be present to process the payment.
Payment Tracking and Payment Alerts
Another outstanding feature of our software is that your therapy practice has a feature that tracks payments received and also alerts you when any invoices are still pending. This system provides surefire tracking for your practice to manage monthly billing, and it also takes out the guesswork and "tracking down" of unpaid invoices. Additionally, you can set up an account with our clearinghouse to submit insurance claims electronically. All of this will help keep your accounting up-to-date and increase revenue. It will also free up your time to work with your clients during their therapy sessions rather than making phone calls or messaging clients about billing matters. Let our ABA billing software handle that for you! 
Fully-Electronic Management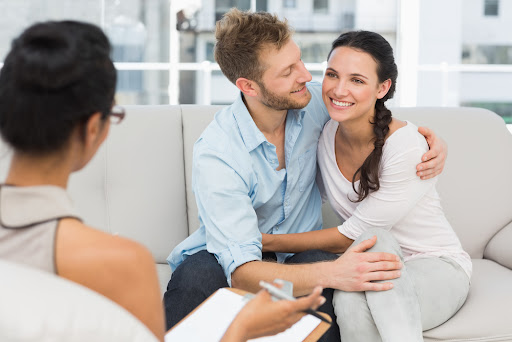 When you use CounSol.com ABA therapy billing software, you can rest assured that your invoices will be managed securely and systematically. Since everything can be done electronically and directly with your client, your time is freed up to work on the tasks that really matter to you. Clients can utilize the online appointment scheduling feature, so they can book a session at their convenience. You can watch your available appointments disappear and know that once those clients have been in a session with you, our software will handle the rest to get required payments. 
Our ABA therapy billing software provides convenient use of features like secure credit card processing, insurance claim filing, and messaging services to your clients. You will appreciate the ability to communicate with one or all of your clients as needed, and in the event you need to reach out to a client regarding a billing matter, our software has a secure platform that allows you to do so. All of these services can be managed in one place in a user-friendly platform that is easy to track. Another great feature that will reduce your open invoices is pre-populated client information and templates to record session notes, progress narratives, treatment plans, and more. This organized, informative system will keep clients coming back and wanting to pay their invoices on time because they know they are working with a therapy practice that is competent and effective.
We Will Create Your Personalized Workflow
According to elearningindustry.com, one of the top benefits of online billing software is the ability to reduce the number of open invoices because of the customized processes. Our software is completely personalized based on the needs of the therapy practice, and you can choose a plan that meets the needs of your business. Our ABA therapy billing software allows you to automate your invoicing system, and you can create notifications specifically for late payments and open invoices that might require more attention or repeated billings sent. Our software prevents many billing issues from falling through the cracks and helps you manage them in a professional, sensitive manner.
You also have access to all your business's financial records without needing to store clients' personal financial information. Let us get to know you and your practice's needs, and we can customize a plan that will help you manage billing. You will have a designated account manager to work with your business to set up your CounSol.com software and take advantage of all the features it offers.

Interested in learning more? Visit our website at CounSol.com. Our customer service representatives are available to chat online if you have specific questions or call us to discuss our ABA therapy billing software in more detail. We are always happy to answer questions and discuss your unique business needs.