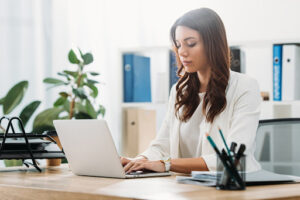 Making the move to an online system for patient information comes with many questions. Use these tips to avoid common mistakes when shopping for mental health EHR software platforms.
Electronic Health Record, or EHR, is a term used to describe software that keeps client data in an online, digital format. There are many companies that offer EHR software, so it's important to do your homework before making your choice. Our team at CounSol.com wants you to find the right software for your practice by avoiding these common mistakes:
Not being clear on your needs
Overspending on features you don't need
Not looking at reviews and testimonials
Not planning for the future
In order to avoid these pitfalls, ask yourself the following questions when looking for mental health EHR software:
What Features Do I Need For My EHR Software?
The first thing you should do when considering mental health EHR software is figure out what features you need. EHR platforms can handle many tasks, and you want to choose one that best fits the needs of your practice.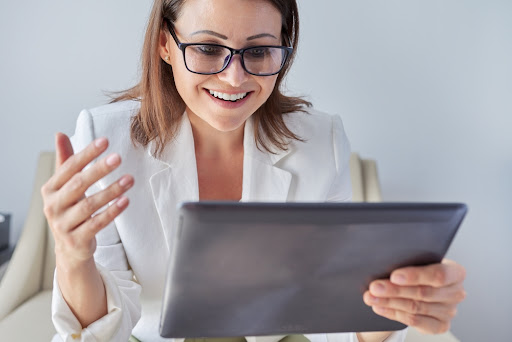 CounSol.com offers a full range of software features, including:
Secure messages
Appointment reminders
Client scheduling
Secure online chat
Client billing and invoicing
Electronic insurance claim submission
And more
We know that your practice might not need all of our services, which is why we offer different tiers of service. Our Standard Practice Management Plan may have all the features you need. Or, you may choose the Premium Plus Plan that comes with all of our features. We will work with you to assess your needs and get you set up with the plan that best suits your practice.
How Much Should I Spend On My Mental Health EHR Software?
The reason we offer different levels of Practice Management Plans is because we don't want you to spend money on features you don't need and won't use. Our plans are reasonably priced, and our customers appreciate how much they get for the money. Here's what Pamela R. says about our EHR software,
"Affordable and Excellent Customer Service! I have been using CounSol.com for over a year now after trying out two other EHRs. The features of emailing or texting my clients of their appointments and the insurance billing functions are helpful for running my practice more efficiently. The customer service is top-notch, and they are quick to respond to any questions that I have. They seem to be also upgrading the software to add or modify features. My clients have told me how much they appreciate completing the paperwork beforehand also."
How Do I Find Reviews For EHR Software?
The best way to find quality mental health EHR software is to read reviews and testimonials. Look at the company's website to see if their customers took the time to leave a review. At CounSol.com, we are proud to showcase dozens of reviews on our website. We love getting feedback from clinicians and their staff who are using our software everyday. It helps us know what is working well and what we need to consider upgrading.
Ina C. appreciates the excellent customer service that comes with our EHR software:
"Best EHR Out There! Easy to use, customizable, excellent customer service. The customer service has never declined, and my representative is amazing!! It would take quite a bit to pull me away, which is not something I can see happening… ever."
We take pride in providing our customers with the best features and customer service around. And we love hearing about their experiences.
Is EHR Software Scalable?
When moving to a mental health EHR software system, you need to think about the future. Your practice will likely grow, and you'll need more features to handle the additional clients. Our system is completely scalable to accommodate growth. You can start with our Standard Plan, then upgrade to a more robust plan as your business needs change. 
We will frequently touch base to make sure your software is meeting your needs. And as you've seen from our reviews, our customer service will keep you satisfied with your choice of CounSol.com.
When you're ready to move to an EHR system or if you have an EHR system that is not currently meeting your needs, contact CounSol.com. We would be happy to talk to you about setting up a free trial.