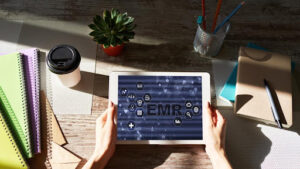 Client growth and retention inside psychology practices have never been easier than with CounSol.com and our electronic medical record (EMR) platform. Discover how our EMR for psychologists can help your practice grow. 
To keep a psychology practice running smoothly and on an upward trajectory, there have to be measures that contribute to client growth and retention. One easy way to ensure growth happens inside your practice is to invest in an EMR for psychologists that offers beneficial features and transparent communication. The right system should build rapport and relational trust from a client's first use.
An EMR is a modernized approach to handwritten notes for practitioners. These software systems make tracking client information, treatment, and data available and secure in one online location. Additionally, EMR for psychologists is a digital charting tool designed to help your entire psychology practice. Here's how EMR from CounSol.com can help your practice grow:  
EMR Flexibility Creates Accessibility For Clients
One of the reasons many clients forgo help from a psychologist is their desire to engage in a therapy session virtually for time constraints, comfort, or health reasons. Making it to a first therapy session is a big hurdle for many to overcome. However, the right EMR platform that creates an environment centered on flexibility and accessibility for clients removes much of the pressure associated with therapy. 
CounSol.com also offers secure online video session options. Along with these telehealth options, our EMR for psychologists provides a safe and secure place for live online chat sessions and instant messaging between counselor and client. These messages are stored in administrative records inside each customized client portal, creating an efficient way to maintain communication.      
EMR Ease Of Use Contributes To More In-Depth Communication
Consistent communication is key to client retention and growth in a psychology practice. Open lines of communication are the bedrock of reaching therapy and treatment goals over time. When communication and general operating functions are simplified for clients through the right EMR software platform, it contributes to practice growth and retention. 
The CounSol.com EMR platform consolidates everything from appointment bookings and reminders, insurance claim filing, bill pay, treatment plans, and goals in one secure online location. Our streamlined EMR for psychologists removes complicated operating procedures so therapists can focus on their clients' therapy and treatment.      
EMR Customization And Control Develops Better Working Relationships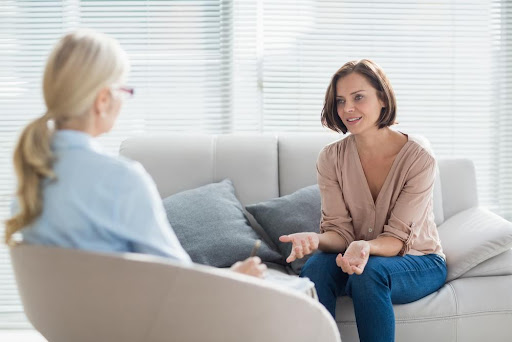 Every therapy practice has unique needs, and so does every client searching for the best therapy options. When an EMR for psychologists has customizable features on the administrative and the client-facing side, it provides measures of control for both parties. 
Customization and control contribute to better personal interaction with an EMR software platform for clients and practitioners. Along with better personal EMR experiences comes the development of professional relations. There is room for relational growth when psychologists provide a customized EMR platform for their clients. Clients can utilize unique features inside their client portal as needed. Additionally, customization contributes to better communication and greater transparency. At CounSol.com, the features on our EMR for psychologists meet the needs of counselors and clients.      
Additional Client Exposure
The CounSol.com platform also increases your therapy practice's exposure to potential clients through the CounselorListing.com online directory. This accessible way of advertising your therapy services can get your name out to potential clients. That way, you can provide the best care in the best way.
See The CounSol.com Difference For Yourself
See what our professional therapists say about our state-of-the-art EMR for psychologists. Try CounSol.com for free today and discover the growth that can happen in your practice.