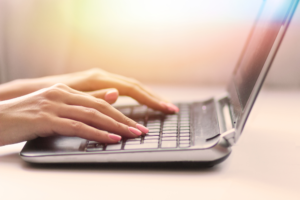 When you own your own practice, it's important to research how to be the most efficient on a day-to-day basis. We're sharing how to make the right decision when choosing between counseling EMR softwares.
Check To Make Sure The Website Is HIPAA Compliant 
When searching for counseling EMR software, it's important that they check off the important boxes on your list. In order to protect your client's personal information and health care, it's critical that the new software you choose to invest in is HIPAA compliant. You can determine this by checking their features, determining if a unique login is required and if user activity is stored securely. 
At CounSol.com, our state of the art software does all of the above and more. We have taken steps beyond just the basic requirements for compliance. We work to ensure our clients can feel safe using our platform. Our servers are housed in a Tier-IV data center with SSAE16, HITRUST, ISO 27001 & PCI 2.0 compliance. All data is backed up hourly, making your privacy our number one priority. 
Find A Program That Combines Insurance & Billing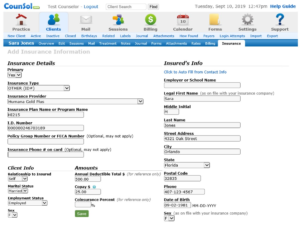 Before our time, insurance claims and invoicing were separate processes that required tedious documentation to ensure everything was in place. We're sure you have filing cabinets on filing cabinets that store all of the paperwork you've ever received from past and present clients. But, with CounSol.com, you no longer have to physically keep track of these documents. 
We partner with a third party payment processor and clearinghouse so that you're able to submit insurance claims and bill your clients directly through our software. All of this information is stored under the client's name for easy access to ensure nothing gets lost or misplaced. Going digital has never sounded more appealing, has it?! 
Look For A Software That Provides Treatment Planners & Form Templates 
In order to help you be the best provider you can be, we've designed our counseling EMR software to include treatment plans and form templates for you to utilize during your sessions. We've partnered with Wiley Treatment Planners to provide counselors with all the necessary elements to quickly and easily develop consistent plans for your practice.
 We also provide templates for questionnaires, onboarding forms, therapy notes, etc. for you to customize based on your preference. Our goal is to provide you with the best resources possible. This way, you can have more time to do what you do best. If we've piqued your interest, start a free trial today to test CounSol.com out for your practice! Contact us today with any questions or concerns about how we can help better serve your practice's unique needs.