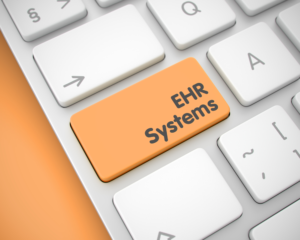 There may be other mental health EHR systems on the market, but ours is top of the line. Here's why:
We Understood Areas Of Opportunity & Delivered 
We created CounSol.com because we recognized the need for a mental health EHR system that combined all the working parts of running a practice into one program. Businesses are beginning to transition into digital methods of communication and we saw a great deal of opportunity for mental health professionals to do the same. 
Through our online software, you're able to create a custom client site that can be designed to mirror your current website. Once your client site has been edited to your liking, all you have to do is post the HTML on your current site for your clients to access! 
When clients click on that link, they are prompted to make an account for login purposes. From there, clients can schedule appointments, view and pay bills, view their secure emails from you, write in their private journal, access video, and chat sessions, and more. 
Utilizing a mental health EHR system opens up new doors for you as a professional to spend less time doing the little things and more time focusing on the part of your job that really matters. 
Our Members Agree
Our EHR system has received tons of praise for offering a friendly and affordable user experience. The review below is from a client who has been using our platform for nearly four years. Here's what she loves about CounSol.com: 

With the help of our account managers, we're able to provide our members with an interactive experience that benefits both them and their practice. The way in which we handle customer service has always separated us from the rest and that's a feature we will always pride ourselves in.
 If you're thinking about investing in a mental health EHR system, give ours a try! We offer a free trial to new members looking to make the transition. Contact us today with any questions!