Are you looking for new and improved ways to run your counseling practice? We are here to help with our online treatment planning software, designed for counselors to help their patients in the most effective way. 
Counseling practices can be very challenging to run in an online setting. Between practice management, scheduling systems, and keeping up with client treatment plans, it can be really hard to stay organized so that you can best serve your clients. 
With CounSol.com, you don't have to constantly worry about keeping things straight. Our online treatment planning software does all the hard work for you! Here's how our program can best help you treat your patients and effectively run your counseling practice. 
Customizable Diagnosis Descriptions
By using CounSol.com's online treatment planning software, you will have access to a variety of features. One of the most practical and effective features offered through our software is the ability to customize your diagnosis descriptions for each client.
We provide you with templates for each client so that you can add in any information that you deem to be important for their treatment. These descriptions are great tools and allow you to stay on top of things as your client makes progress in their counseling journey. 
Templates for Short-Term and Long-Term Goals
It is also important for you and your clients to be on the same page as you make goals for their treatment plans. That is why we provide even more templates specifically for short and long-term treatment goals. 
These templates are completely customizable. This way, you and your client to agree on practical milestones to work toward as you continue to counsel them.
Updated Progress Notes and Client Journaling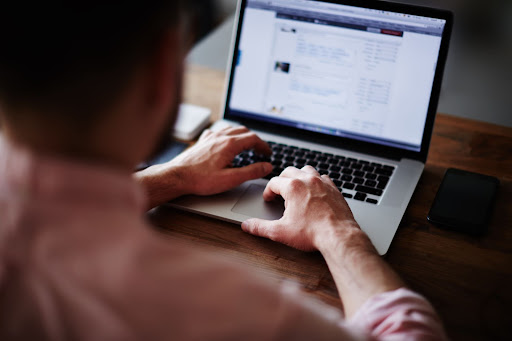 Without online treatment planning software, keeping your progress notes and client information private and organized is unnecessarily challenging. Our program is specifically designed to make things easier for you.
With our notes template, you will be able to quickly and easily track the progress of each of your clients. You can include updates on:
Symptom descriptions
Current risk assessments
Treatment and intervention strategies 
This easy-to-use notes software isn't just great for the counselor, though. It is also incredibly helpful for the client! Clients can log in through their protected portal to access a secure journaling program built right into CounSol.com. Our journaling option allows clients to take part in their treatment. It will also give you some insight as to how your client is progressing.
Don't just take it from us, though. We have many clients that have seen just how effective our online treatment planning software has been for their practice! 
"CounSol.com is the best out there! CounSol.com is the option I chose after suffering from other therapist-aid websites. After doing careful research, getting a lot of customer support and questions answered, CounSol.com was obviously the best option and for the price. Once I had everything set up, [and the options are endless for detailing to your practice's own unique needs] I never ran into any issues, had zero complaints, and have been smooth sailing ever since. I am very grateful to have discovered this website." – Michelle W., LMHC
Try Our Online Treatment Planning Software Today
Our program has many useful features to help you run your practice in the most effective way possible. If you want to learn more about the many features CounSol.com has, visit our website or contact us with any questions.