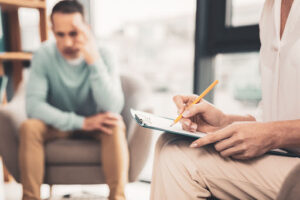 Online counseling therapy is quickly becoming one of the most popular forms of telehealth. Here's how CounSol.com can help you successfully run your practice online. 
If your counseling practice is looking to move some, if not all, of its services online, CounSol.com is just the program you need. Our software helps to ensure that you can provide the best care to your clients as an online counseling therapy practice. Below, we will explain some of the main features offered through our software that will help you easily make the transition to running your practice online. 
Online Video and Chat Sessions
In order to offer your counseling sessions online, you will need to have a secure platform on which to do it. With CounSol.com, you can offer both video and chat sessions through our secure software.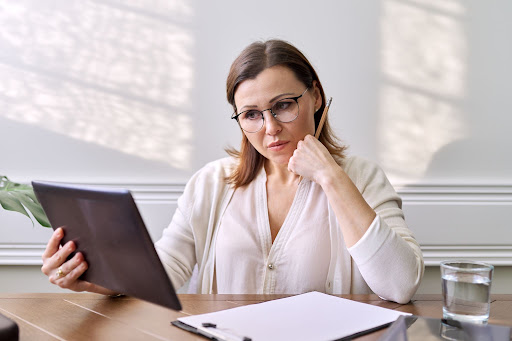 These online counseling therapy sessions are secured through our HIPAA compliant software, and ensure that everything between you and your client will remain confidential.
Additionally, to help with accessibility, you can host your counseling sessions on:
Phones
Tablets
Laptops
Desktop computers
Client Progress Notes Template
Staying up to date with your clients' progress is also very important to successfully run an online counseling therapy practice. CounSol.com makes this process incredibly easy with our client progress notes template. 
Our template is completely customizable and allows you to stay up-to-date with your clients' care. To keep things simple and clear, you can include treatment plans and progress notes all in the same place.
Secure Messaging
Staying in contact with your clientele is a huge aspect of online counseling therapy. With CounSol.com, you and your clients will have constant access to our secure messaging system. This system ensures privacy when you and your clients are communicating about their progress. 
Online Scheduling and Availability
CounSol.com also simplifies the scheduling process for both the client and the counselor. Our online scheduling system allows clients to directly view your availability and book appointments all on their own. This takes very little time and doesn't require your attention so that you can stay focused on your patients. 
Try CounSol.com Free for 14 Days!
CounSol.com was designed to help online counseling therapy practices like yours to succeed. The features offered through this software greatly simplify the counseling management process and can help you to run a successful practice. 
If you are interested in trying out CounSol.com at your practice, you can sign up for our 14-day free trial today. Or, if you have any questions about our program, please fill out the form on our website, and we will get back to you with more information.