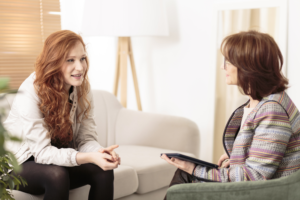 The year is 2020, which means it's a year of growth and adaptation. Here is how our life coach practice management software can do wonders for your business.
Streamline Your Processes
Before the inception of practice management software, it wasn't uncommon for life coaches or mental health professionals to handle all of the scheduling, billing, filing, and additional day-to-day responsibilities that go into running a small business. As the technology evolved and seeking help became more normalized, it was apparent that these hard-working individuals needed a software system to support them. Take your daily tasks to our life coach practice management software where you can streamline your processes and run your business more efficiently.
CounSol.com allows you to sync your calendar to give your clients the ability to schedule their appointments on their own. You can also send onboarding forms, questionnaires, and invoices directly through our platform for your clients to fill out prior to their arrival. This not only saves you time during your session with them but also helps you stay on top of your running to-do list. 
Keep Everything Organized In One Place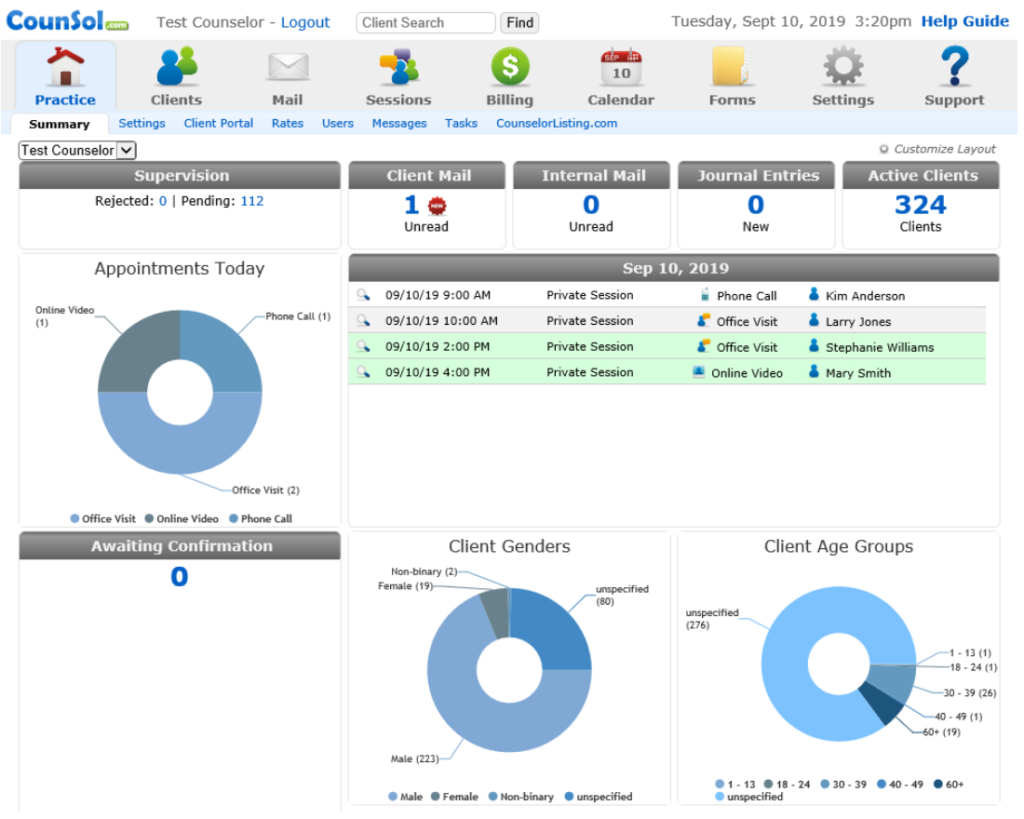 Leave file folders in 2019 and switch over to the digital side where everything is neatly stored at your fingertips. Client notes, records, appointments, billing, emails, reports, messages, and more can be found using our complete practice management system. 
Not to mention, we partner with a third-party clearinghouse to ensure that electronic insurance claims and credit cards can be stored securely through our platform. We mean it when we say that everything can be transferred into our system to ensure a more organized, practical business model. Our goal is to help you help more people by providing you with the time you didn't have before investing in CounSol.com! 
Become More Available Than Ever 
If it was ever difficult for you to juggle your number of clients and to-dos, you'll find that investing in our life coach practice management software means investing in your mental health, too. As soon as you start a free trial with us, you will be assigned a personal account manager to help you transition seamlessly. So, if adjusting to a new online platform was initially a daunting thought, it no longer has to be! Your account manager will be your customer service representative and side-kick to ensure your business is running smoothly. 
Invest In A Life Coach Practice Management Software Today
For more information about how our life coach practice management software can work perfectly with your business, contact us today or take a look at our testimonials.