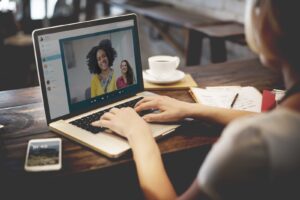 In today's digital world, access to mental healthcare is more important than ever. Discover an easy way for patients to talk to a psychologist online.
For patients, taking the step to begin counseling can be daunting. So, make that step just a bit easier by offering online counseling. When a patient can talk to a psychologist online, it calms their nerves, eases the burden of their busy schedule, and gets them the help they need from the comfort of their own home.
For practitioners, adding online appointments helps grow your reach and stay accessible to clients across the state. If you're wondering how patients can talk to a psychologist online, CounSol.com's online counseling software is the solution.
Online Counseling Software Features
CounSol.com makes it easy for your patients to talk to a psychologist online — and helps practitioners provide streamlined service. You can take advantage of a variety of features that will help you manage your practice, including the following.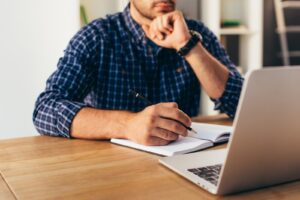 A Custom Client Site
Clients can access a unique and secure portal that makes it easy for them to schedule appointments, view/pay bills, and write in their private journal. Through the client portal, they can also talk to a psychologist online in secure online video and chat sessions.
Appointment Reminders
Patients will never miss a session with automated appointment reminders. Send a reminder 24, 48, or 72 hours before their appointment time by email, text message, and/or phone call recording.
Session Notes
Patients can write down important points from their sessions with counseling therapy notes. And, session after session, they can track their progress and feel good about their decision to get counseling online.
The Focus is the Client
With a practice management software, you can save yourself time and money to focus on what's really important: the client. CounSol.com's software makes it simpler for you to manage your practice, and for your clients to schedule an appointment — meaning you'll be happier and your clients will be happier, too. 
If you're looking to provide an easy way for your patients to talk to a psychologist online, look to CounSol.com. Our system can help you reach clients all across the state and grow your practice to new heights. Start your free trial today.