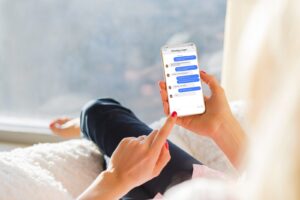 Nowadays, we use our smartphones for just about everything: texting, ordering food, and even reading articles like this. So, why not therapy? Learn more about the benefits of live chat therapy with CounSol.com.
Live chat therapy is a CounSol feature that allows patients and therapists to instant message. According to recent statistics, online therapy has become a leader among all telehealth services — and there are reasons why.
It's a feature that comes with lots of perks for both practitioners and their clients. From its accessibility to its ease of use, take a look at some of the benefits of using live chat therapy.
Just as Personal as Face-To-Face
Chatting with a therapist online can be beneficial to clients who prefer to communicate through technology. Some clients may have a hard time talking to a therapist in person and feel safer communicating through text. Live chat therapy can help them better connect with their therapist and can help therapists reach their clients better, too.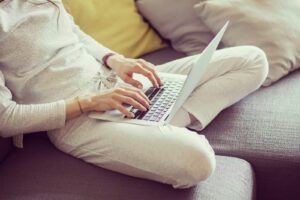 The Three C's
With CounSol.com's chat therapy feature, there's never any need for clients to sit in a therapist's office. Being able to chat with a therapist online is:
Convenient
Chatting online can help busy clients fit therapy into their jam-packed schedules. There's no need for commutes and no chance of cancellations. And, for practitioners, CounSol.com helps make running their practice more efficient, too.
Comfortable
When clients use live chat therapy, they can talk to their therapist on the go, or from the comfort of their own home. There's no fear of running into someone in the therapist's lobby, which can help them navigate the stigmas surrounding mental health.
Confidential
Every chat conversation between clients and therapists stays between them. CounSol.com and its chat sessions are HIPAA compliant and include extra security measures. Our state-of-the-art software for counselors was built with privacy in mind for both therapists and their clients.
Makes Mental Healthcare Accessible
By utilizing online therapy, practitioners can make mental healthcare more accessible. Clients can chat from all over the state and get the help they need, while also helping therapists find and retain more clients.
Interested in bringing live chat therapy to your clients? Sign up for a free trial or contact us today to learn more.