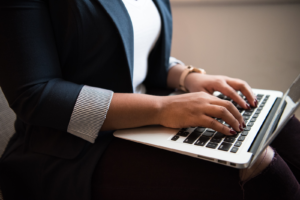 There are a couple of practice management software features that set us apart from the rest. Keep reading to learn some of our most popular features.
Personal Account Manager 
One of our most praised practice management software features is the personal account manager you will be assigned when you come on board with us. Because taking on a new business integration may seem daunting at first, we wanted to ensure a seamless experience by providing our clients with a go-to customer service rep. This person will be there to help you organize your practice and answer any questions you may have along the way. 
Secure Messaging 
Communication with your clients is important, especially when you're in the mental health industry. Through our secure client portal, your clients can sign on and message you whenever they feel the need. This establishes open communication within your relationship and adds to the convenience factor. 
Appointment Scheduling & Reminders 
Playing phone tag for appointment rescheduling is in the past. One of our practice management software features allows you to set your calendar availability so that your clients can schedule their own appointments. You can also set up appointment reminders to eliminate the number of no-shows. 
Private Journal 
When your client makes their own unique login, they will have access to their own side of the portal that includes messaging, upcoming appointments, invoices, and a private journal. This private journal is available 24/7 and clients can use it to jot down their thoughts at any time of the day. It's up to them whether or not they want to share their journal entries with you or keep them to themselves. 
Custom Forms 
Because no two practices are created equal, we knew it was critical to offer customizable forms so that our mental health professionals could really make this platform their own. You have the ability to edit the text, colors, and overall structure of any form, questionnaire, progress notes, etc. Use these forms to get to know your clients better or personalize them based on specific needs. 
Secure Live Video Sessions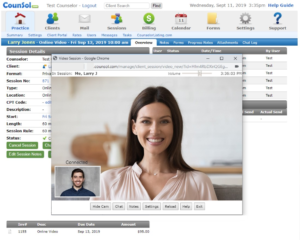 It's 2020, so of course we offer live video sessions. Telehealth counseling is only becoming more popular as mental health is prioritized and normalized. With live video sessions, you'll be able to make an appointment more convenient for a client or expand your reach across the state. Utilizing this feature to the fullest can only benefit your practice in the end! 
Invoicing & Insurance Submissions 
We aren't kidding when we say that you can really use CounSol.com for all avenues of your business. You can even send and store invoices directly on our platform to eliminate the middleman. You also have the ability to submit insurance claims using our third-party clearinghouse. Your account manager can help you stay on-top of these things so that you never miss a beat. 
While these are some of our most appreciated practice management software features, we have many more. Click here to view the full list! If you're ready to dip your toes into this new venture, we'd love to help. Start a free trial today to see how CounSol.com works for you and your practice.