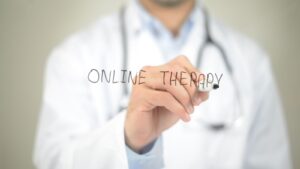 As we dive deeper into the digital age, there is a greater need for online therapy, now more than ever before. Follow this simple guide to see how CounSol.com can help you offer telehealth therapy at your counseling practice.
Offering telehealth therapy is the future of mental healthcare but some practices may struggle with making the transition to hosting therapy sessions in an online setting. Here, we will dive into some of the many ways that CounSol.com can help simplify that transition and get you started on the right foot. 
Access To Secure Video And Chat Telehealth Therapy Sessions
Privacy is key when it comes to telehealth therapy. Your clients want to know they are in a safe space when discussing their personal matters. It is up to you as a mental healthcare provider to provide that secure platform and to build a foundation of trust from the very first meeting. 
With CounSol.com, you can be confident in knowing that each chat thread and video session is protected through our client portal that is compliant with HIPAA regulations. You will be able to safely hold an online therapy session with your clients without the fear of any personal details being accessed by unauthorized parties. 
Additionally, CounSol.com offers easy accessibility to your clients by supporting telehealth therapy sessions on the following devices:
Laptops
Desktops
Phones
Tablets
Secure chat rooms and video sessions are a must in the world of online therapy. CounSol.com can provide this sense of security and will allow you to focus on what really matters – helping your clients.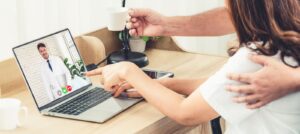 Prioritize Your Clients With Online Telehealth Therapy Scheduling
CounSol.com also has a lot to offer with online scheduling capabilities for patients. Our software allows you to set aside specific time slots in which you will be available for online therapy sessions. This feature helps ensure that these online sessions will not interfere with any other in-person or online meetings you may have on your busy schedule. 
CounSol.com's scheduling software helps to streamline your process and keep things running smoothly from the time that the appointment is booked by the client to when the online session takes place. 
Stay Up to Date With Client Management 
With telehealth therapy, it is incredibly important that you are able to keep client information organized in our software. CounSol.com can help to keep everything from client progress notes to treatment plan options saved and readily available for whenever you may need to access them. After an online session with a client, you can quickly update this information to keep it current. 
CounSol.com makes offering telehealth therapy possible for your practice. From secure online video and chat sessions, to a simplified online scheduling system, you are sure to provide your clients with the best possible online therapy experience. 
If you are eager to help your clients through telehealth therapy sessions, we encourage you to try our free trial to see if CounSol.com is right for your practice. Contact us today and get started on transforming your practice to thrive in an online setting.